Of Visas and Waivers and Leaving the Country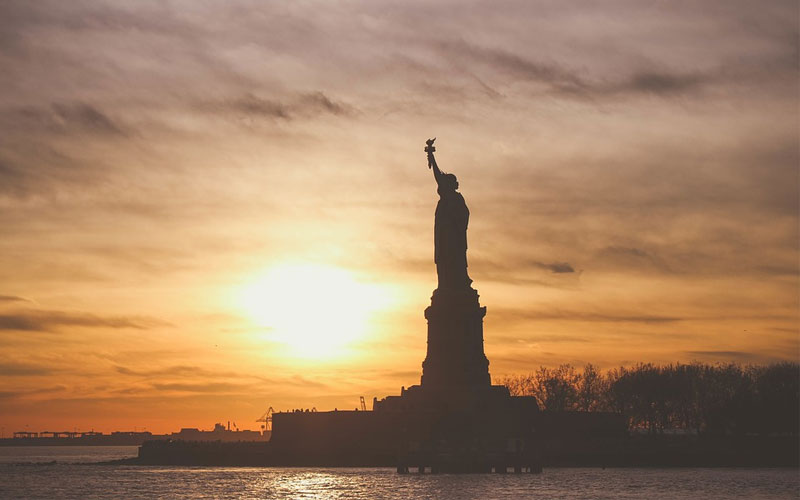 Visas, Waivers, and leaving the country to visit your wife for a weekend. A sad story, but hardly a rare one.
Jason Mohaghegh was born in Worchester, Massachusetts. His parents immigrated from Iran in the mid-1970s before the fall of the Shah. He was a prodigy. He graduated from Columbia when he was only 20, he earned his doctorate four years later. He is a professor at Babson College, there are long waiting lists to take his courses. He's also a well regarded author.
Ghazal Zamani was born in Iran, a college graduate, she was a nurse anesthetist at a children's hospital when she met Jason through a cousin. They hit it off and maintained an on-line relationship for several years before finally meeting again in Istanbul.  They decided to marry, they applied for a 'fiance visa' . . . and were denied. For a 'technical reason'.
They didn't try to fix that, instead they went to Tbilisi in Georgia and were married. They were sure that now that they were married a visa would be quickly forthcoming. As a matter of fact, they rushed from Tbilisi City Hall to a convenience store to fax a copy of their marriage license to a lawyer back in the U.S..
It was January 2017 and President Trump's first travel ban went into effect banning Iranians from entering the U.S.. Jason went back to his classes in Wellesley, Ghazal moved to the closest city to him outside the United States – Montreal, Canada. They see each other on weekends. Montreal is 300 miles from Babson.
After the first of Trump's travel bans was overturned in federal court, the administration got around claims of discrimination by adding "robust waiver provisions" for relatives, employees, and others who posed no security threat.
Those waiver provisions were specifically cited in Judge Roberts opinion in June 2018 upholding the latest ban, writing that because of the waiver program "the ban would only affect those who pose a national security threat."
The Mohagheghs have applied for a waiver. Thus far they have only been told that the process will 'be very lengthy.' There is no timetable. The last application they submitted was 121 pages long.
Right now, Jason is on Sabbatical in Spain where Ghazal has joined him. They are seriously considering staying there. If that happens the United States would be denied an author/teacher and a pediatric anesthesiology nurse.
That would be a sin. It has us wondering what would have happened if their original 'fiance visa' application had been properly submitted.
Again, in this country, today, if you are an immigrant – or marrying one – you have no room for error.
Please call us …