Immigration Waivers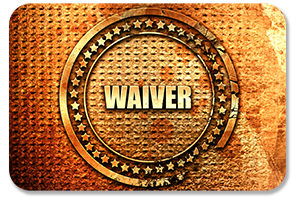 Immigration waivers are highly important and extremely useful tools to aid applicants immigrate to the United States. In many circumstances, an immigration waiver is the only way a person could seek admissibility to the United States. Waivers are difficult to get approved, and we recommend anyone seeking an immigration waiver to consult with a qualified immigration attorney.
Waivers are entirely discretionary by the government, and thus a very strong showing for the need of a waiver must be shown. Waivers can be a defense even in removal (deportation) actions. In short, waivers are requests to the court to remove or waive the ground of removability. For example, someone who wants to come in as a non-immigrant for a temporary purpose who might be inadmissible, a waiver found in section 212 (c) of the Immigration and Naturalization Act (INA). Another example, certain visa classifications require a two-year foreign residency requirement, which in some circumstances can be waived under section 212.
Waivers are also useful for health related grounds of inadmissibility (section 212(g)). This waiver covers special situations and sickness. Section 212(h) covers waivers for multiple criminal convictions.
For example, section 212(h) is useful for people seeking admission, and legal permanent residents, can asserted immunity from a single offense of possession of 30 grams or less of marijuana and crimes of moral turpitude if those convictions occur more than 15 years before the date of the alien's application for a visa or adjustment of status. The admission of the immigrant under these circumstances would not be contrary to the national welfare or security of the United States. To be granted a waiver for a single offense, the following must be shown:
There has been rehabilitation.
In the case of an immigrant who is the spouse, parent, son, or daughter of a United States citizen or a lawful permanent resident, extreme hardship will have to be shown. This burden of hardship is lower than the burden of hardship necessary for cancellation of removal (a deportation defense). The burden of hardship for cancellation of removal is extreme and unusual hardship.
Immigration waivers under section 212(i) also cover a willful misrepresentation or fraud. Typically, this relates to a fraudulent procurement of entry documents.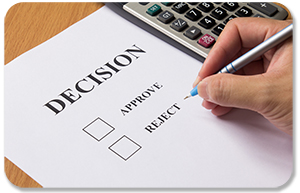 Unlawful presence waivers are often used if there is a qualifying relative. If the immigrant has a spouse and/or parent that is a United States citizen or a legal permanent resident, then a qualifying relative exists.
This waiver forgives the unlawful presence that an immigrant may have. It is important to note that in some circumstances a waiver is not enough to overcome a permanent bar of admissibility
Immigration waivers may forgive deportation orders. Although this type of waiver is extremely difficult to acquire, they are pertinent in some instances. An immigration attorney must carefully evaluate all the facts and circumstances to determine if a waiver is proper and if there is enough evidence to overcome the standard of review.
To contact our office and discuss if you and/or your family member may become a resident of the United States, please call (509) 927-3840.
Do you have quesitons about a green card ? Contact our office for more information
Contact Us
SCHEDULE A CONSULTATION
(509) 255-3522