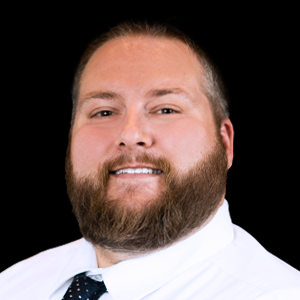 David Woodstock is an attorney at Quiroga Law Office, PLLC, where he provides the necessary support for our clients' cases, including immigration matters, assistance at hearings, and the drafting of summaries and motions. He is authorized to practice in the following jurisdictions: the State of New Mexico (NMBA 152096), the United States District Court for the District of New Mexico (21-225), and the Kalispel Tribe (KTC-172).
David hails from the small town of Willamina, Oregon, where his family settled as early pioneers in the American West in the 1840s. He grew up surrounded by nature and was involved in cattle and goat farming. David enjoys the outdoors and spent his active teenage years as a member of the Boy Scouts and its honor society, the Order of the Arrow. In the Boy Scouts, David achieved the highest rank in the organization, Eagle Scout.
After high school, David pursued his love for music. He was a drummer in a band, participated in recordings, and went on tours for several years. In addition to the drums, David plays the guitar and has classical piano training.
Subsequently, David served as a missionary for his church in the southwestern United States, primarily on Native American reservations. During this time, he dedicated much of his efforts to helping the less fortunate, particularly elderly widows, by chopping wood, tending to livestock, and providing other necessary services.
Upon returning home, David met his wife, Heidi, and began his college education. Originally planning to become a historian, he focused his studies on Southeastern Europe and the Near East from late antiquity to the early Middle Ages. After taking an advanced writing class where he wrote an essay on legal issues of Native Americans, David decided to pursue a career in law. Following his studies at Western Oregon University, David continued his legal education at Gonzaga University in Spokane, Washington. During law school, he enjoyed participating in various competitions and was an active member of the Federalist Society.
After law school, David spent much of his career in the field of criminal law, working on cases ranging from traffic fines to capital murder cases.
David and his wife Heidi have four children, four dogs, and three cats. When not in the office, David enjoys playing music, fishing, listening to history podcasts, and spending time with his family.
EDUCATION
Gonzaga University School of Law, Spokane, WA
Juris Doctor, cum laude, May 2018
CALI Award, Litigation Skills and Professionalism
William O. Douglas Committee, write on member
Clark Cup Appellate Argument Competition, semi-finalist
Client Counseling Competition, finalist
Western Oregon University
Bachelor of Arts, interdisciplinary studies, cum laude, June 2015
Pre-law Club, vice president
German Club, treasurer
Political Science
EXPERIENCE
Quiroga Law Office, PLLC, Spokane, WA
Attorney, July 2023
Garden Center of Las Cruces/Black Rock Development, Las Cruces, NM
Company Attorney, January 2022 – Present
Reviewed Contracts
Addressed compliance issues with labor laws, occupational/industry regulations
Advised Corporate officers on proposed policies
Managed litigation
The Law Office of David Woodstock, LLC/Four Corners Law, PLLC, Tularosa, NM
Owner/Partner, January 2021 – Present (winding down)
Represents clients in the areas of Cannabis, Criminal, and Family Law
Appointed as guardian ad litem for minors in Otero County.
Built business relationships and assisted with the formation and licensure of Cannabis Businesses
Assisted clients with Divorce, Custody, Child Support, and Guardian Ad Litem work
Represented Defendants in criminal cases ranging from Traffic infractions to First Degree Felonies
Oversaw staff and business operations
Law Offices of the Public Defender, Alamogordo, NM
Trial Attorney, June 2019 – December 2020
Represented clients with charges ranging from 4th – 1st degree felonies
Represented indigent persons in multiple jury trials both misdemeanor and felony
Drafted, filed, and argued complex substantive motions and appellate docketing statements
Assisted junior attorneys
Directed and supervised work of non-attorney staff
12th Judicial District Attorney's Office, Alamogordo, NM
Assistant District Attorney (senior trial attorney), February 2019 – June 2019
Represent the State of New Mexico in Criminal Proceedings including 14+ trials
Instruct Law Enforcement Officers on points of law and criminal procedure
Legal research and motion practice
Keeping records and case files both in physical and electronic format
Limon Law Office, Las Cruces, NM
Law Clerk, October 2018 – February 2019
Assisted with cases in Federal District Court
Conducted legal research
Drafted Motions and other legal documents
Met with clients where I took and relayed information
Conducted witness interviews
Grant County Prosecutor's Office, Ephrata, WA
Deputy Prosecutor/LLI, July 2018 – October 2018
Reviewed police reports and made charging decisions
Drafted and argued motions
Represented the state at Trial
Drafted instructional material for law enforcement
Drafted briefs and argued appeals from District Court to Superior Court
University Legal Assistance – Indian Law/General Practice Clinic, Spokane, WA
Public Defender, August 2017 – May 2018
Represented Tribal members in Tribal Criminal Proceedings
Negotiated plea offers with Tribal Prosecutor
Assisted Tribal Members with civil issues
Performed legal research on various statutes and regulations
Multnomah County District Attorney's Office, Portland, OR
Certified Law Student, Misdemeanor Intake Unit, May – August 2017
Assisted Senior DDA Thomas Cleary with research and preparation for complex murder case
Solely responsible for reviewing cases submitted by Oregon State Police regarding unlawful firearm purchases
Represented State in arraignments, release hearings, issuing plea offers, and community court
Read police reports and determined if ORS elements/constitutional requirements were met
INTERESTS
Playing Drums and Guitar, Hiking, Fishing, History, Visiting Art Museums, and spending time with my family