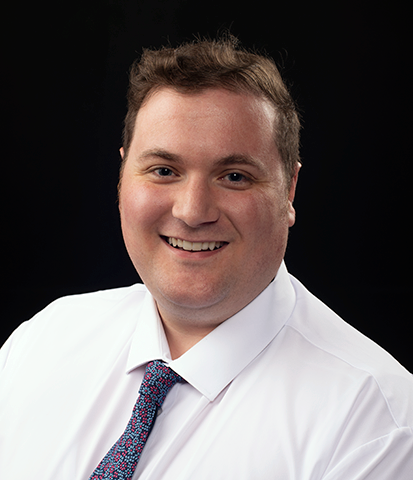 Peter is originally from the Seattle area and grew up in Lake Stevens WA. Peter grew up with an interest in debate, game theory, international studies, and law. In middle school Peter won an award for his persuasive arguments in a class wide debate. After High School Peter served a mission for his church and served in the Salvador Bahia, Brazil area. Peter spent two years in Brazil, while serving in Brazil he learned to speak Portuguese. Peter served as an assistant to the President of the Salvador Bahia mission and helped manage over 120 service missionaries in the area.
Peter attended Brigham Young Idaho University , in Rexburg Idaho where he earned a Bachelor's degree in Political Science with an emphasis on foreign affairs in 2015. During his time in undergrad, he did an internship with the Consulate General of Canada in Seattle WA. While interning at the office of the Consulate General of Canada he assisted the Consulate by compiling information, communicating with businesses and people for the political, trade, and consular sectors.
Peter went on to receive his Juris Doctorate in 2020 from Gonzaga University School of Law, in Spokane Washington where he was a recipient of the Deans Honor Scholarship. Peter volunteered with the Street Law group and visited local high schools to teach important constitutional rights. During his last year of law school Peter was a part of the Elder Law Clinic which provided free legal services to elderly members of society and provided legal advice on estate planning, family law, and other civil matters.
Peter and his wife, have three children; Zeke, Zoey, Wesley, and a bernedoodle named Luna. Peter enjoys spending time with his kids, board games, and disc golf. Peter Joined Quiroga Law Office, PLLC, in February 2021 and is a valuable member of the team.
Education:
-Brigham Young University Idaho, Rexburg (B.A. 2015)
-Gonzaga University School of Law, Spokane (J.D. 2020)
Cum Laude, Deans Honor Scholarship
Experience:
-Elder Law Clinic
License Legal Intern |May 2019-December 2019
Certifications:
-Bar License: Washington State Bar Association, September 2020
– Executive Office of Immigration Review, April 2021
Contact Us
SCHEDULE A CONSULTATION
(509) 255-3522