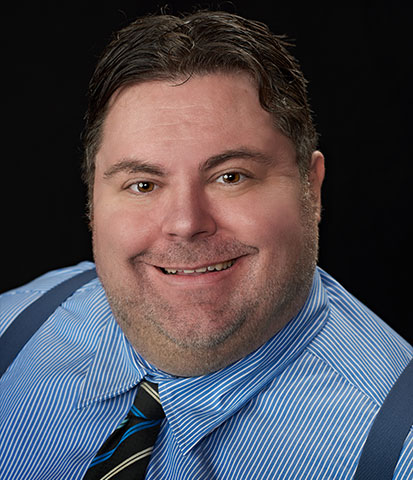 Originally from South Eastern Washington, Clayton was born and raised in the small town of Palouse, Washington. A town with a total population of around 800 people. He grew up on an idyllic farm, where his mother raised miniature horses and his father worked for Washington State University.
Clayton had the great opportunity to start his college education early while in high school through a running start program.
He completed much of his core courses before graduating from Garfield-Palouse High School in 2000. Clayton has always been active academically and very much into playing sports and competitive dancing.
Clayton attended the University of Idaho right out of high school, and delved into courses he thought were interesting until his first political science class. He became intrigued in course subjects about criminal and constitutional law.
That was his spring board to declare his major in political science, switching over from the math heavy class load he was taking. His later course work got him thinking about careers that helped people and started him on the pathway for pursuing a career as a lawyer.
Clayton found it very interesting reading about Supreme Court decisions and how they affect people, and the way laws change throughout history.
After graduating from the University of Idaho in 2004, he did not spend much time out of the classroom before being accepted into Michigan State University's School of Law in East Lansing, Michigan. He quickly rose to the top of his class and was awarded the jurisprudence award for achieving the highest exam score in his criminal law class early on in his program. His achievement landed him a coveted teacher's assistant position for one of his professors.
Clayton reflects upon his education and remembers the excellent professors he had while attending. In three short years Clayton graduated from his program magna cum laude and was ready to move back to Washington to prepare for the Washington State Bar Exam.
Back in the Palouse, Clayton spent the summer studying for the bar and passed it on his first try. He entered the job market at the height of a recession in 2008 and was fortunate enough to land a positon with a local attorney, cutting his teeth on financially related case work.
He found this work very interesting and gratifying because it tied his interest in mathematics along with the challenge of helping people achieve a positive outcome. Bankruptcy law, mortgage mediations, and student loan modifications became Clayton's area of focus.
Clayton joined the Quiroga Law Office team in the Spring of 2017 and now handles some bankruptcy cases while building upon his new area of focus on immigration law. Clayton has quickly becoming an integral part of the team and has a great thinking-outside-the-box approach to working with clients.
Inspired by achieving positive outcomes, doing challenging work, acquiring new experiences practicing law, and learning about changes in the law so he can stay on top of new trends are all attributes that make Clayton a great fit for the legal team.
His goal now is to learn everything he can about immigration law and how to best represent his clients at Quiroga Law Office.
Certifications
Bar License: Washington State Bar Association, January 2009
Federal Western District of Washington, 2010
Federal Eastern District of Washington, 2010
Publications
Clayton Cook-Mowery, Nicole J. Olynk, & Christopher A. Wolf,
Farm-Level Contracting for Production Process Attributes:
An analysis of RBST in Milk Production,
Journal of Food Law and Policy, Fall 2009
Education
Michigan State University College of Law, East Lansing, Michigan
Juris Doctor: May 2008, Magna Cum Laude, Law Review, SALDF Officer
– Full Merit Scholarship Award Recipient
– Academic Honors
– Teacher's Assistant for Criminal Law, Fall 2006, 2007, for Professor Jack Apol
University of Idaho, Moscow, Idaho
Bachelor of the Arts in Political Science: December 2004
– University of Idaho Scholar, President's Scholarship recipient
Experience
Ark Law Group, Bellevue, WA
Staff Attorney | August 2015 – November, 2015
Worked independently as firm's only practicing bankruptcy lawyer
Drafted and reviewed real estate transaction documents
Engaged in successful debt settlement negotiations and mortgage mediations
Cook Mowery Law Group, Bellevue, WA
Owner | Lead Attorney | December 2013 – August 2015
Represented over 100 homeowners in foreclosure avoidance mediation
Of-counsel relationship on quiet title and consumer protection lawsuits
Ran small firm with bankruptcy, mediation, family, and personal injury cases
Advantage Legal Group, Bellevue, WA
Associate Attorney | June 2011 – September 2013
Engaged in civil litigation, including winning damages against Sallie Mae for a Chapter 13 debtor, taking the case from start to finish on my own
Led firm to become a top firm in the state in the mortgage mediation field
Consulted with legislators and government entities with recommendations on how to improve the foreclosure fairness act
Handled hundreds of Chapter 7 and 13 cases, worked on Chapter 11 cases
Reviewed mortgage modification terms to create feasible, functional offers to make to lenders in state mortgage mediation program
Phillips Webster, Renton, WA
Associate Attorney | February 2011 – June 2011
Focused on Chapter 13 consumer bankruptcies with a caseload of 400 cases
Handled all motions and adversary proceedings in all Chapter 13 cases
Gained proficiency in Time Matters timekeeping and billing software
Legal Helpers P.C., Seattle, WA
Associate Attorney | December 2009 – February 2011
Assisted clients in every step of the bankruptcy process, from intake to postdischarge disputes with creditors and adversary proceedings
Generated income by retaining over 80% of potential clients
Individually filed over 300 cases in 2010, among the most in the state
Represented clients in federal court and hearings in Eastern and Western Districts of Washington, and became familiar with judges and trustees in each district
Northwest Immigrants Rights Project, Seattle, WA
Intern | February 2008 – October 2009
Interviewed potential clients, determined clients' options, and clearly communicated them to individuals with limited English proficiency
Increased knowledge of immigration and administrative law
Contact Us
SCHEDULE A CONSULTATION
(509) 255-3522