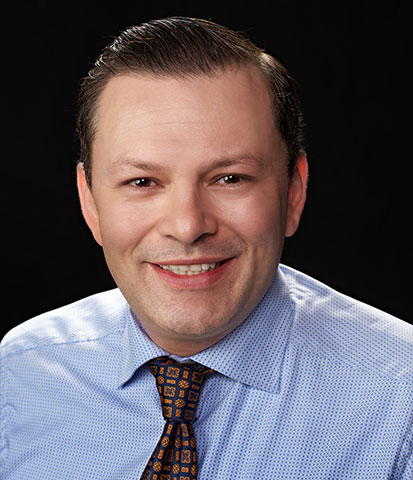 Immigration Lawyer Profile
Héctor Quiroga immigrated to the United States in January, 2000.
Being a Spanish speaking Colombian immigrant has not been easy. When Héctor first arrived, he had no knowledge of the English language, and was trying to escape the Colombian civil war.
He had to leave behind his family, culture, and heritage.
The obvious language and cultural barriers can make even the most determined immigrant give up. This, however, has not stopped Héctor Quiroga from achieving the American dream.
In nine years, he learned the English language and put himself through Gonzaga University, where he graduated with honors from both undergraduate and law school programs. He has also become a business owner, a homeowner, a husband, a father, a writer, and last but not least, a United States citizen.
Learning English, acquiring a professional degree, and becoming a U.S. citizen are the paramount achievements Hispanic immigrants and their families strive to accomplish so they can better their standard of living. Even though there are several obstacles (including, but not limited to discrimination) and the road is very difficult, Héctor's achievements constitute clear proof that the American Dream is very much alive.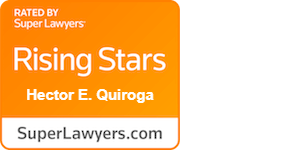 Today, Héctor Quiroga works as a partner at the Quiroga Law Office, PLLC, where he focus his practice on immigration. He enjoys photography. He also enjoys coaching his son's co-ed soccer team and spending time with his family.
Admitted to Practice in
---
All Washington State Courts
U.S. District Court of Eastern Washington
Board of Immigration Appeals (Nationally)
Experience
---
Gonzaga University School of Law
Adjunct Professor of Law | Practice Management | January 2015 – Present
Quiroga Law Office, PLLC
Attorney at law | Co-founder. July 2009 – Present
Immigration Lawyer – Abogado
Based in Spokane, Washington
Litigator in Washington federal and state courts
Handled several hundreds of litigation matters successfully
Etter, McMahon, Lamberson, & Oreskovich P.
Rule 9 Intern. January 2009 – July 2009
Legal research and writing of criminal and civil issues
Assisted in litigation preparation and discovery matters
Actively worked on insurance settlement negotiations
Eastern District of Washington Federal Court
Law Clerk, July 2008 – January 2009
Law Clerk for the Honorable Chief Judge Robert H. Whaley (retired today)
Legal research and writing of criminal and civil issues
Drafted motions and orders for matters pending before the court
Assisted in the preparation for hearings and trials by drafting opinions and performing legal research of cases, laws, and procedures
Washington Attorney General Office
Department of Labor and Industries
Rule 9 Law Clerk. April 2008 – December 2008
Drafted memos, pleadings, and summary judgment motions; argued in front of Spokane Superior Court
Researched legal issues and prepared memoranda for arguments in front of the Board of Industrial Insurance Appeals
Performed legal research and writing directly for the Assistant Attorney General Spokane Section Chief
World Relief
Legal Intern/Project Coordinator. January 2007 – July 2007
Hector Quiroga drafted various pleadings, including complaints, memorandums, applications, and appeal documents to the U.S. Citizenship and Immigration Services
Translated Spanish to English and English to Spanish documents for the firm, and provided Spanish support for client intakes and refugee (Cuban) cases
Safeco Insurance Company of America
Casualty Claim Examiner. April 2003 – August 2006
– General and Special Damages Negotiator
Negotiated and settled pain and suffering, loss of consortium, loss of earnings, and loss of quality of life claims
Bodily injury settlement authority was $35,000, per liability exposure
Evaluated injury claim values for settlement of general damages
– Coverage and Liability Adjuster
Responsible for assigning defense attorneys, medical experts, accident reconstructionists, and the fraud unit to injury and liability claims
Negotiated negligence and liability decisions with insureds, claimants, attorneys, other insurance carriers, arbitrators, mediators, subrogation adjusters, and with the office of the Insurance Commissioner
Averaged over 60 new incoming injury exposures per month
Handled claims in Washington, Montana, Idaho, North Dakota, South Dakota, Utah, and Wyoming
Degrees
---
Gonzaga University School of Law – Juris Doctor, 2009
Gonzaga University – Bachelor of Arts in Political Science, 2004
Gonzaga University – Bachelor of Arts in Economics, 2004
Honors
---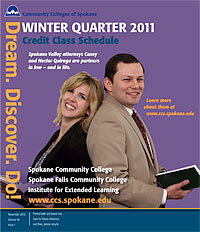 Selected as a Washington State Super Lawyer by Super Lawyers Magazine (2015, 2016, and 2017)
Selected as a Washington State Lawyer Rising Star by Super Lawyers Magazine (2015, 2016, and 2017)
Selected as the face of Spokane Community College for the winter quarter (2011) as honorable graduate and example to other students
Casey and Hector were featured in the community college billboards, post cards, catalog cover, and website.
Gonzaga University School of Law Academic Dean's List
Gonzaga University School of Law Academic Honor Roll
Thomas M. Cooley Law School Academic Dean's List
Thomas M. Cooley Law School Academic Honor Roll
25% Law School Academic Merit Scholarship Recipient
2009 Moot Court Council Member- Gonzaga University School of Law
2009 Washington Association of Corporate Counsel Academic Scholarship Recipient
2009 Loren Miller Bar Association Academic Scholarship Recipient
2009 Latina/o Bar Association of Washington Bar Preparation Scholarship Recipient
2008 to 2009 Second Best Oralist (Linden Cup) – Gonzaga University School of Law
2008 Latina/o Bar Association of Washington Diversity Scholarship Recipient
2007 and 2008 Carl Maxey Diversity Scholarship Recipient presented by the Spokane County Bar Association / Diversity Section
2004 Inducted as Member of the International Honor Society in Economics
Memberships and Affiliations
---
Spokane County Bar Association
Spokane County Bar Association – Diversity Section
Spokane County Bar Association – Family Law Section
Washington State Bar Association
American Bar Association
Eastern Washington Bankruptcy Bar Association
American Immigration Lawyers Association
Washington State Association for Justice – formaly known as Washington State Association for Trial Lawyers
Past President of the Hispanic Law Caucus at Gonzaga University School of Law
Member of the Latina/o Bar Association of Washington
Member of the Hispanic Business and Professional Association
Publications
---
Book Publications by Hector Quiroga:
Settle Your Own Injury Claim
eBook Format (Publication pending)Publisher: Sabiduria Legal -Year: 2009
The Auto Policy and the Claim Investigation Process
ISBN Number: 978-0-615-20360-7
Publisher: Sabiduria Legal -Year: 2008
Newspaper publications by Hector Quiroga:
The Spokesman Review, Technology and Business sections

| | |
| --- | --- |
| August 10, 2008 | Office Space with a Twist |
| July 13, 2008 | Podcast This! |
| June 2, 2008 | A Few Pointers |
| May 26, 2008 | Caution: Building Site |
| March 17, 2008 | Blogging for Bucks |
| April 14, 2008 | Protection has Limits |

La Prensa Bilingue

| | |
| --- | --- |
| August, 2010 | Quiebra y Su Caso De Inmigración (Bankruptcy and your Immigration Case) |
| July, 2008 | ¿Que hacer si le roban su automóvil? (What to do if your vehicle is stolen?) |
| May, 2008 | ¿Que hacer en caso de un accidente? (What to do in case of an accident?) |
| April, 2008 | Defienda sus derechos en la Corte de Reclamos Menores (Protect your Rights in Small Claims Court) |
Speaking Engagements
---
Presentation on International and Immigration Law in the Private Sector. Gonzaga University School of Law. Spokane, WA. November 5, 2015
Protecting Immigrant Children and Youth Through Special Immigrant Juvenile Status in State Court Actions. Gonzaga University School of Law. Spokane, WA. November 4, 2015
Immigration Law Primer for English as a Second Language Teachers. Eastern Washington University. Cheney, WA. October 28, 2015
Deferred Action for Childhood Arrivals. 10th Annual Solo and Small Firm Conference. Spokane, WA. July 10, 2015
Immigration Consequences of Crimes. Spokane County Bar Association. Spokane, WA. December 12, 2014
Immigration Considerations for the Non U.S. Citizen Defendant. Spokane County Bar Association. Spokane, WA. December 13, 2013
Effective Use of Blogs and Social Media and Related Ethical Concerns. Seminar given by the Spokane County Bar Association. Spokane, WA. December 10, 2011
Diversity in the Legal Profession. Seminar given by the Spokane County Bar Association. Spokane, WA. December 3, 2011
Interview by KYRS Community Radio (Spanish program Latitude/Latitude) Bankruptcy and Debt Reduction strategies. Spokane, WA. August 2, 2010
Contact Us
SCHEDULE A CONSULTATION
(509) 255-3522