Quiroga Law Office PLLC Reviews and Testimonials
Welcome to the Quiroga Law Office PLLC Reviews and Testimonials page. Please note that every client has unique circumstances. Therefore, favorable outcomes, timing, and cost for the matters below are no prediction or guarantee of future success, timing or cost in your case. For more information, contact us at (509) 927-3840.
David
David tells us how his process went and how he felt the representation by Hector Quiroga and the Quiroga Law Office help him acquire his residency (Green Card).
Laura
Gracias a Hector Quiroga y su equipo. Todo fue muy facil! Gracias.
Jess
Jess tells us her experience getting her documents for her and her husband to come to work and live in the United States
Teresita
They did a great job. Thank you for helping us in this difficult process. We are forever thankful!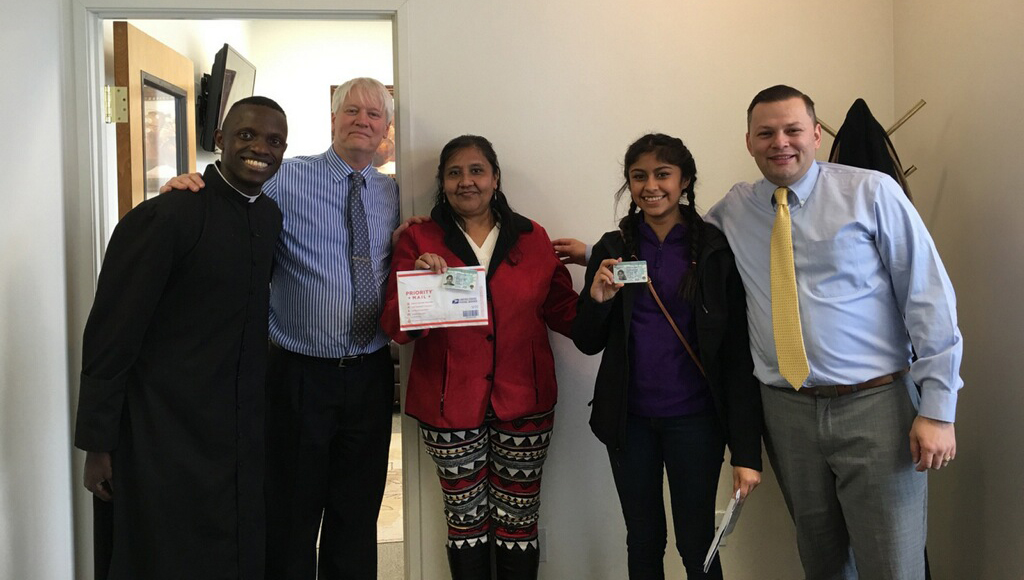 Bryce and Mayra
We thank our clients' Bryce and Mayra for trusting our office with their matter!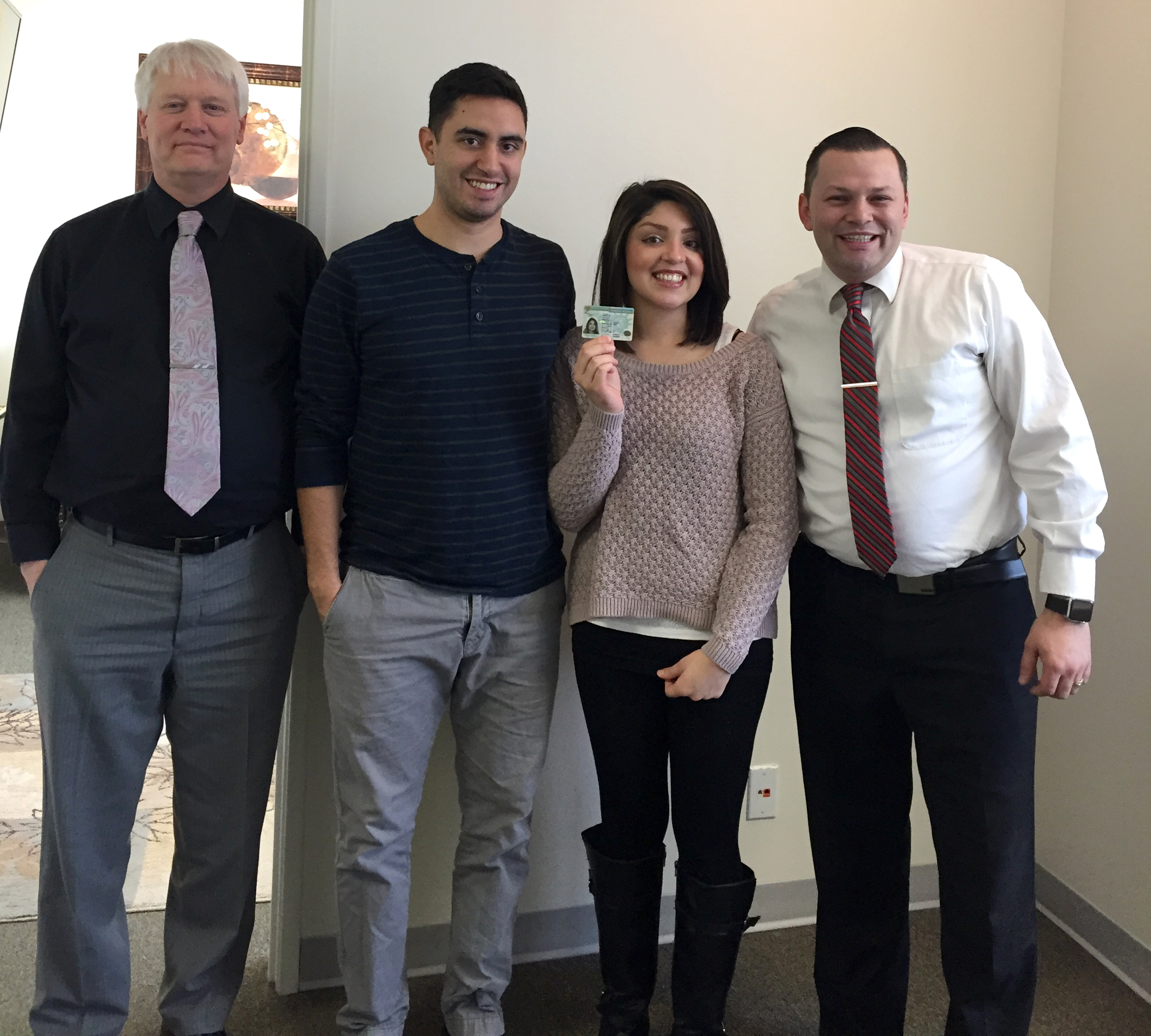 Gabriella
Thank you Hector! We appreciate all the great work you did for our case!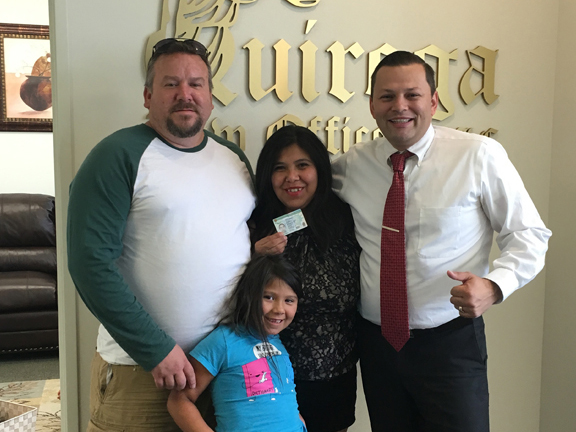 Claudia
I thank the Quiroga Law Office and Hector Quiroga for helping me achieve my goals! I can't thank them enough.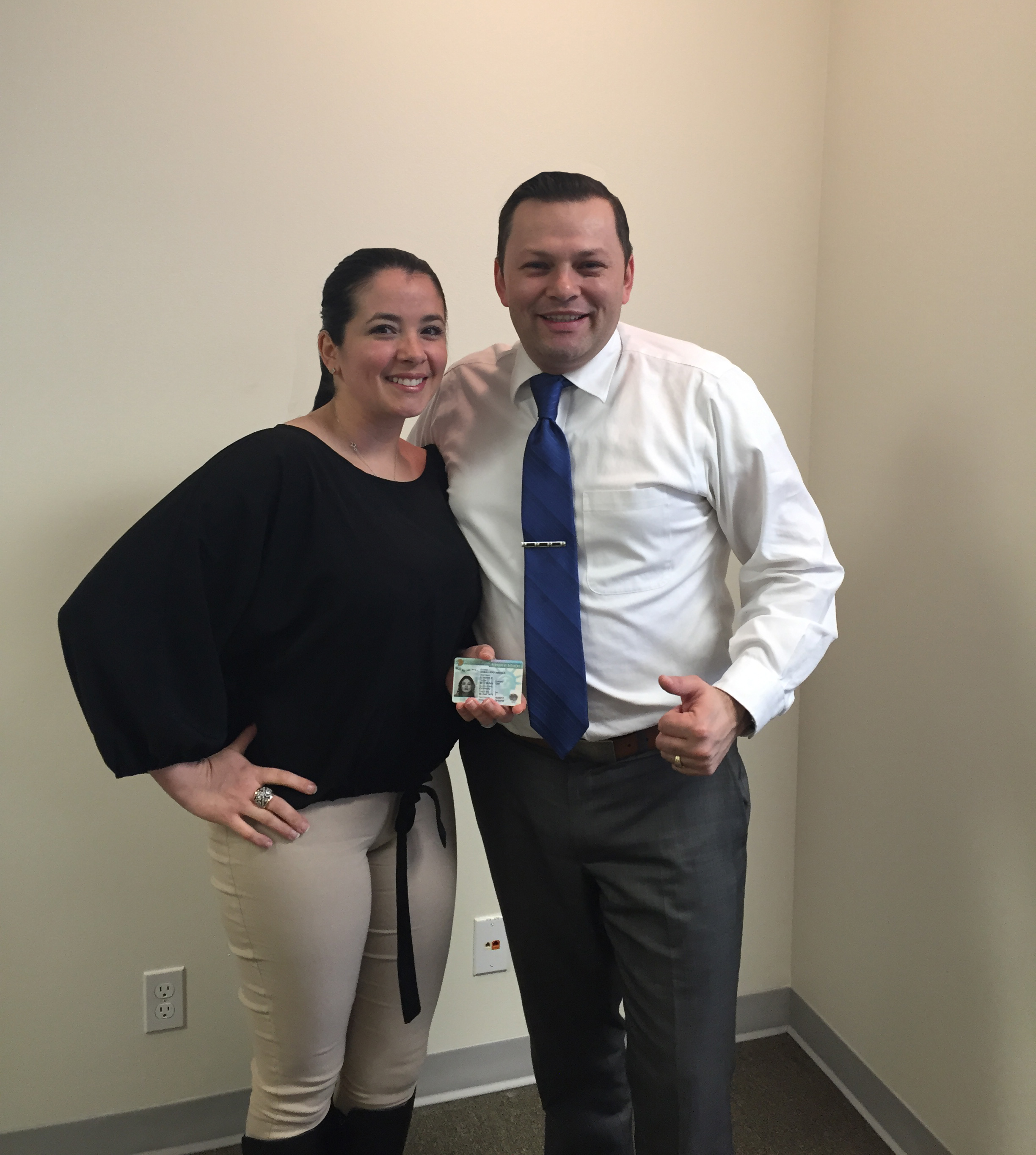 Ajmal
Hector and his office stood beside me every step of the way. They went above and beyond their duty to make this a reality for me. From me and my family, thank you!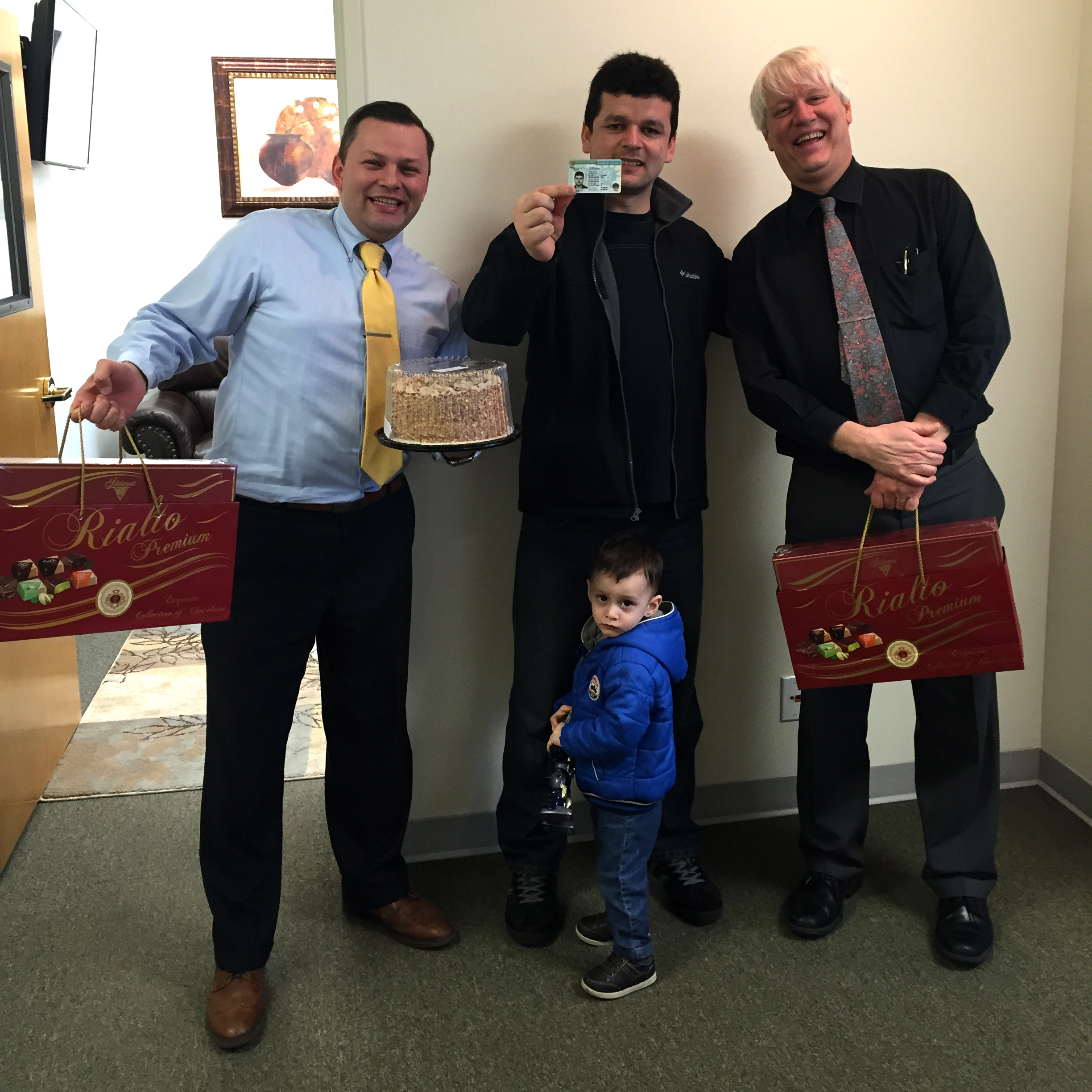 Osmar
Very professional people here. I'd definitely return to this office if I need any more help.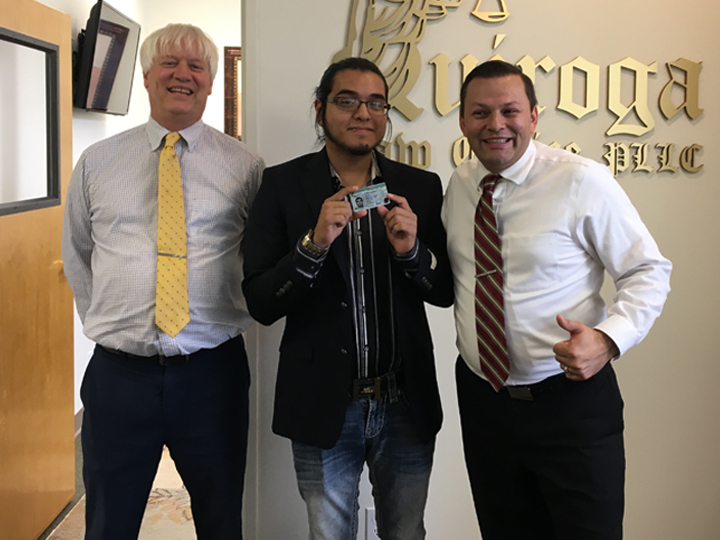 Kenia
I consulted with other attorneys and law firms. I was told that this could not be done. Hector and his staff took the time to review the case, took it, and made it happen. I am glad I listened to them and took their advice and moved forward. Thank you!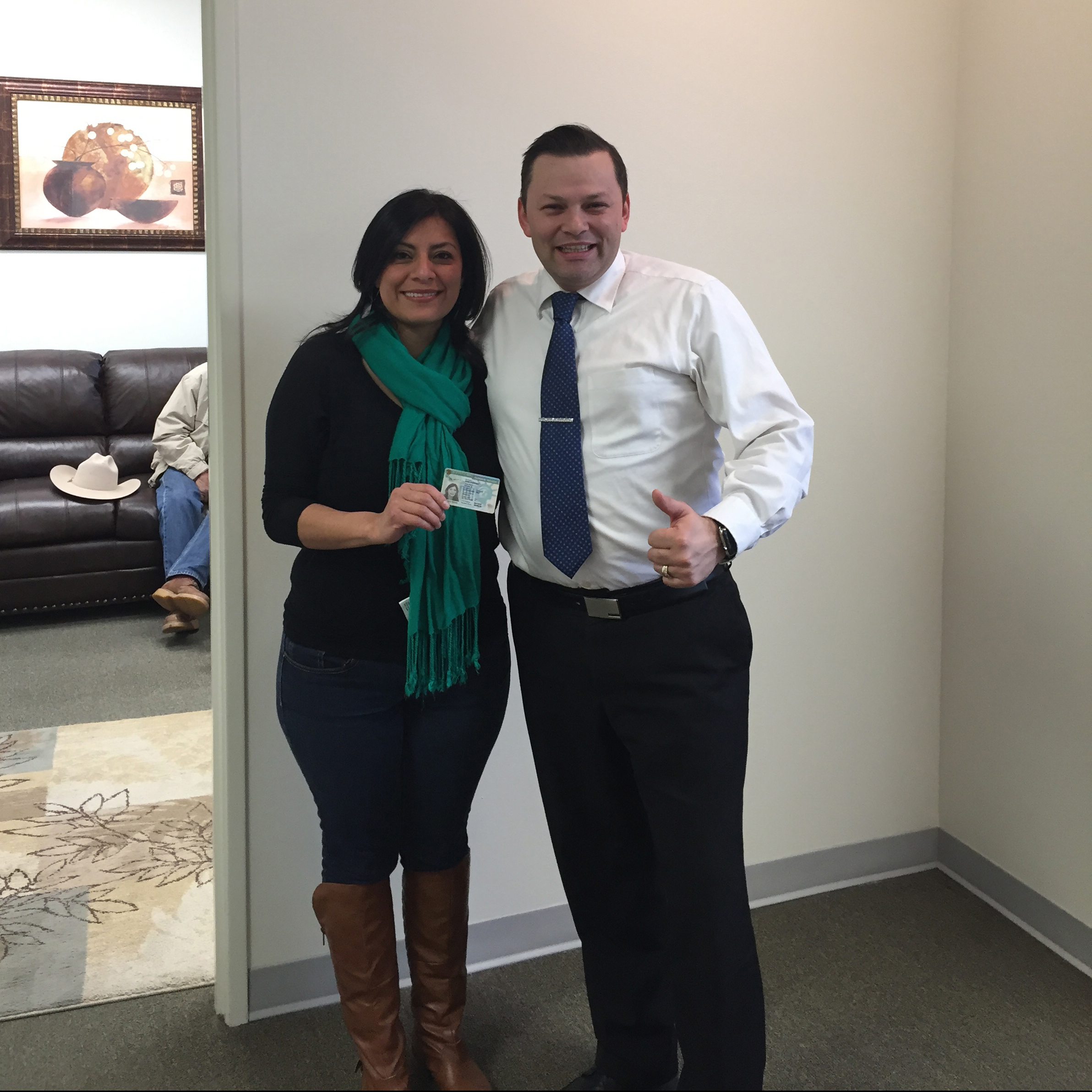 Enrique
Working with this office has been one of the best decisions I've made. They were professional, timely, and delivered everything on time. I recommend their services to anyone.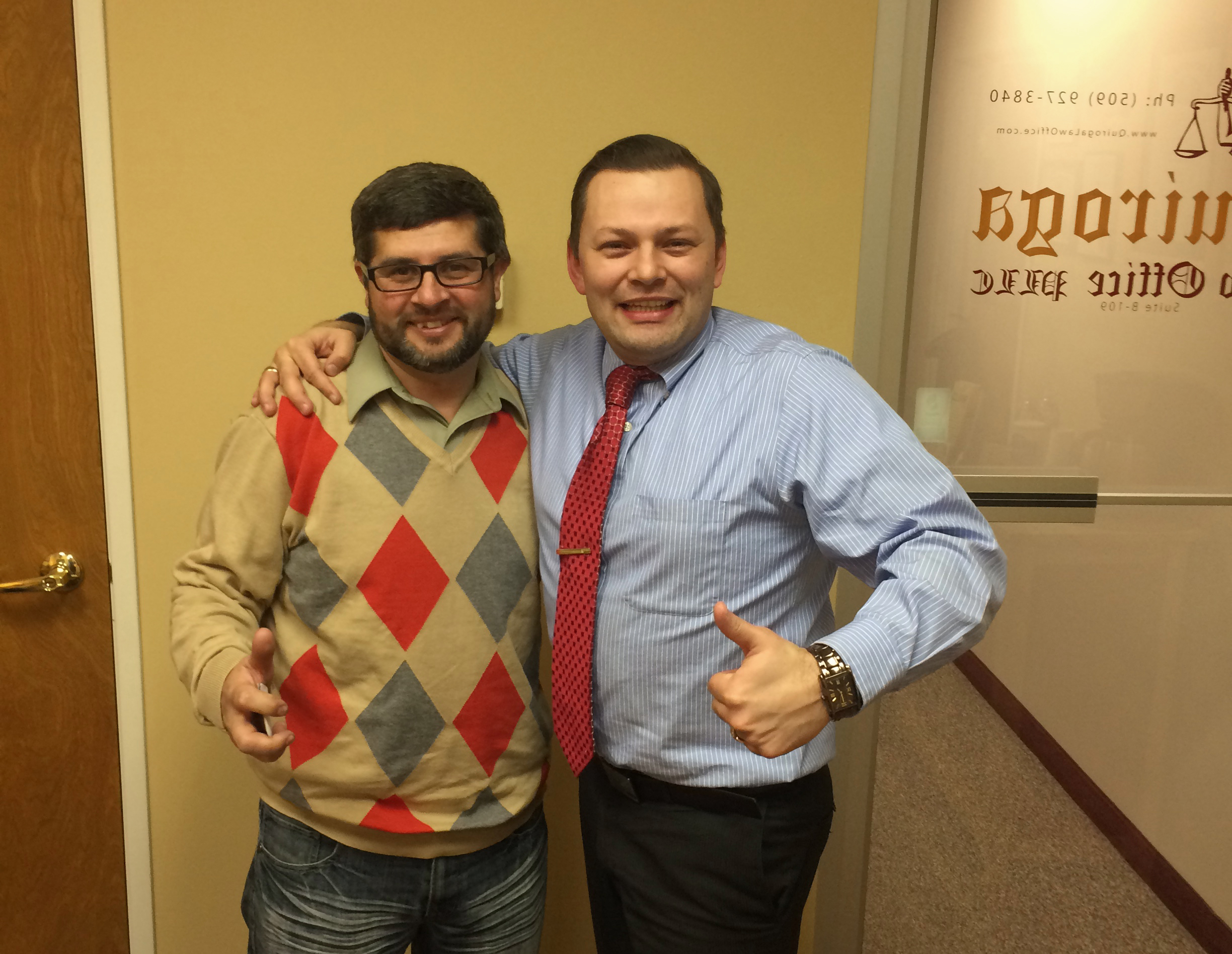 Nubia
The Quiroga Law Office and Greg helped me get through this process. They did a great job and I am very happy with the results. Thanks!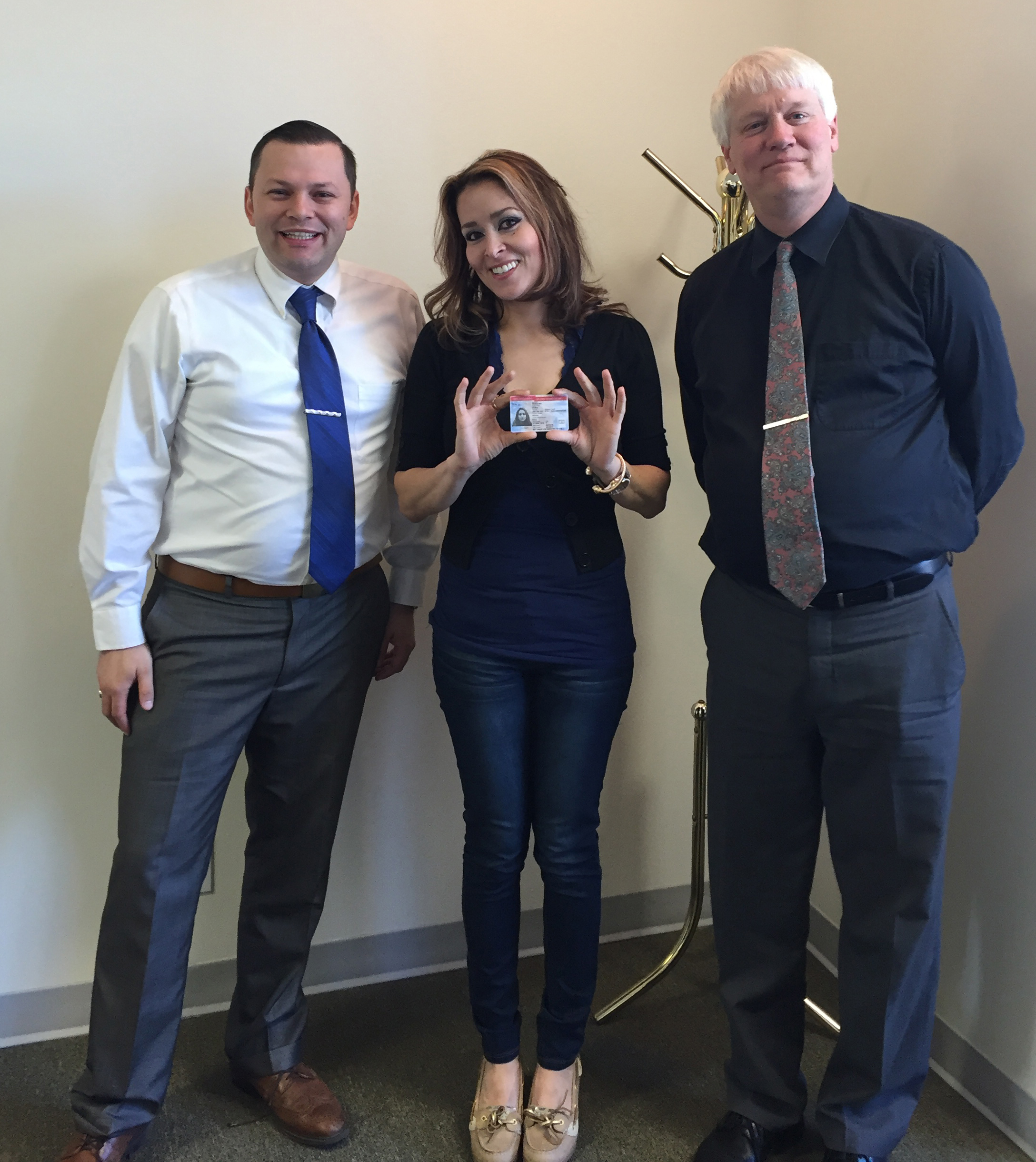 Domitilia and Julio
We will be forever grateful to Hector and his staff. Our dream finally came true!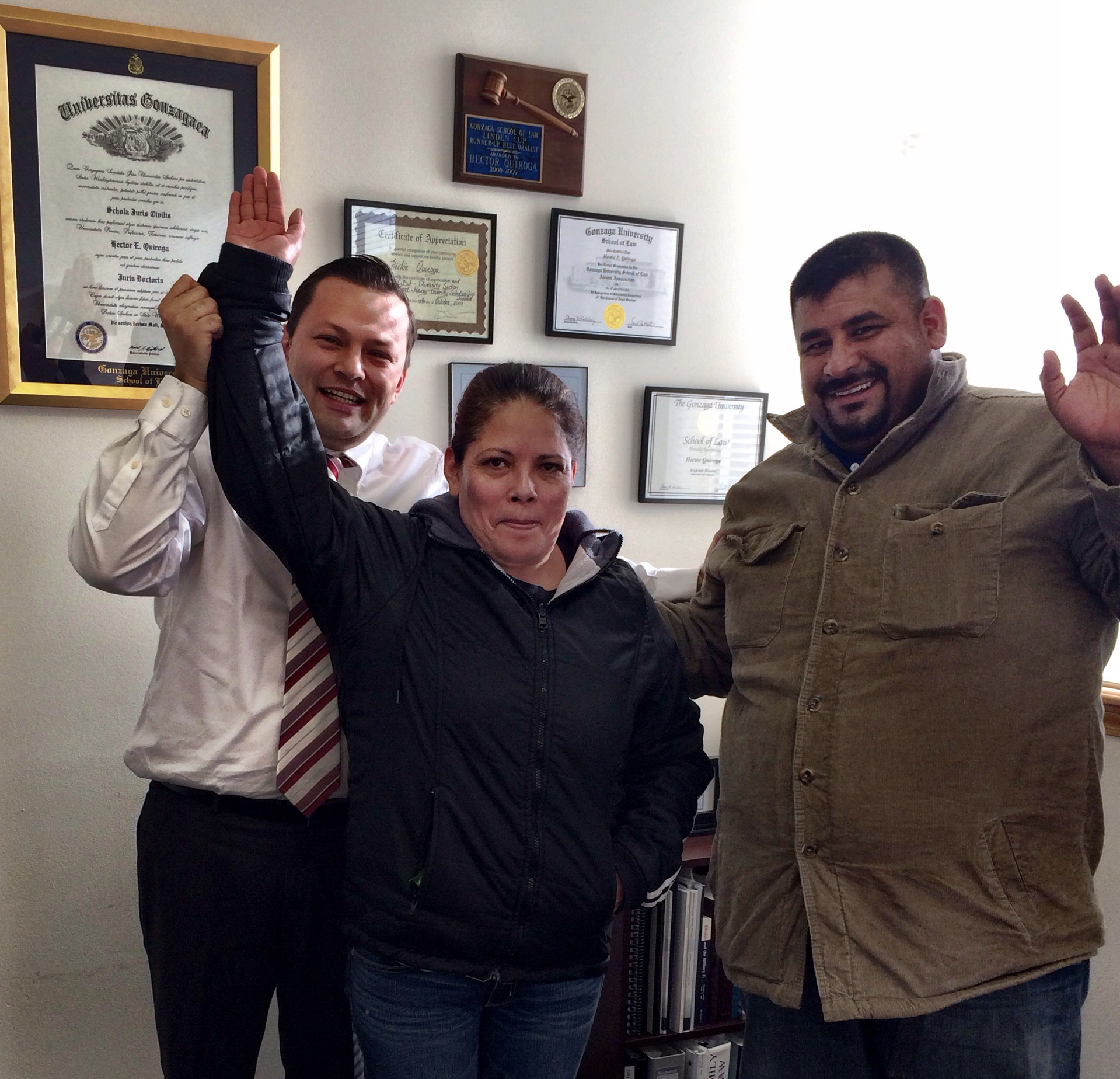 Jose and Angelica
We felt supported during this entire process. They kept us informed about every step of the process. We recommend them to everyone.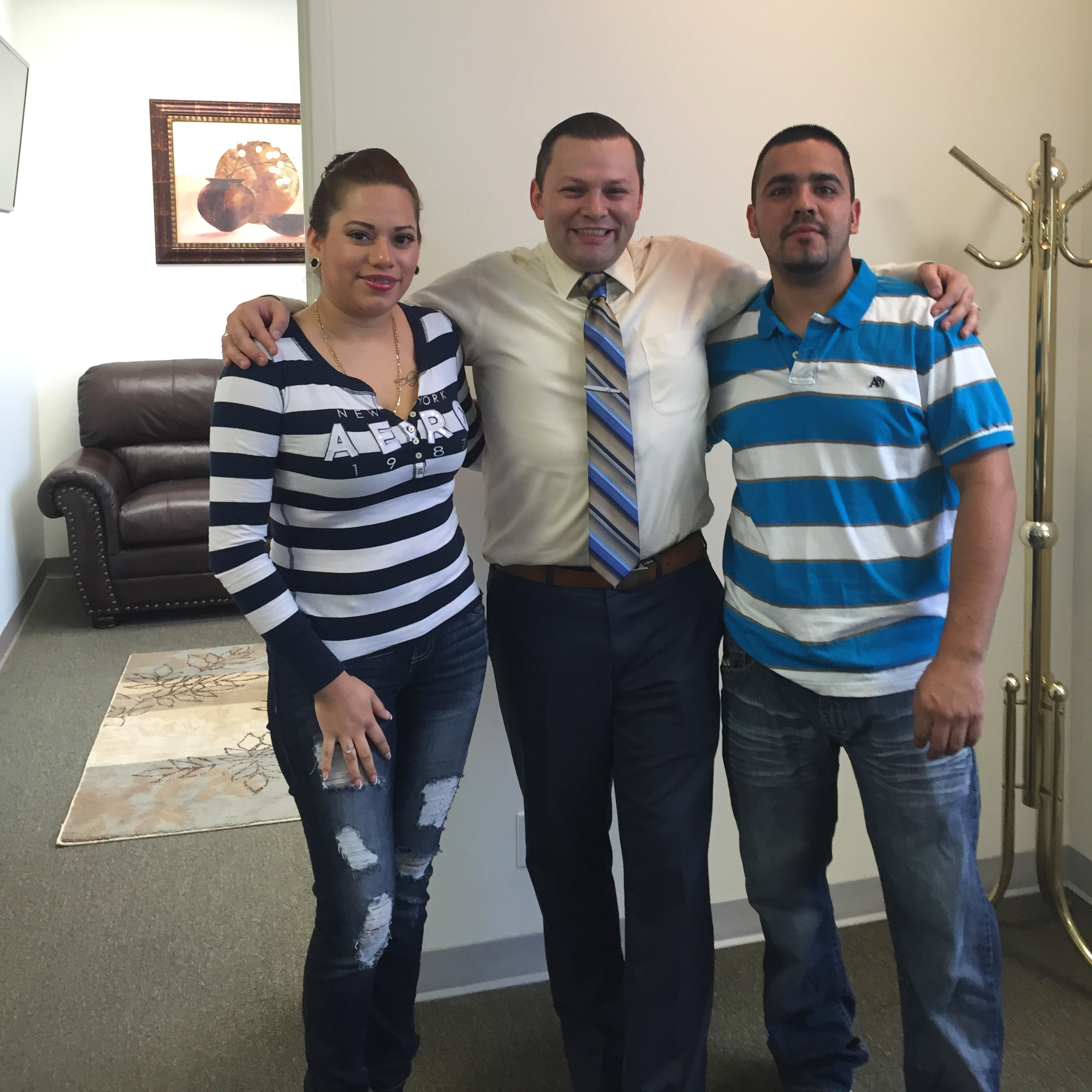 Renardo
Hector helped me with my situation. It was a very difficult time in life and my family's. He was confident and sincere the entire time. I can't thank them enough.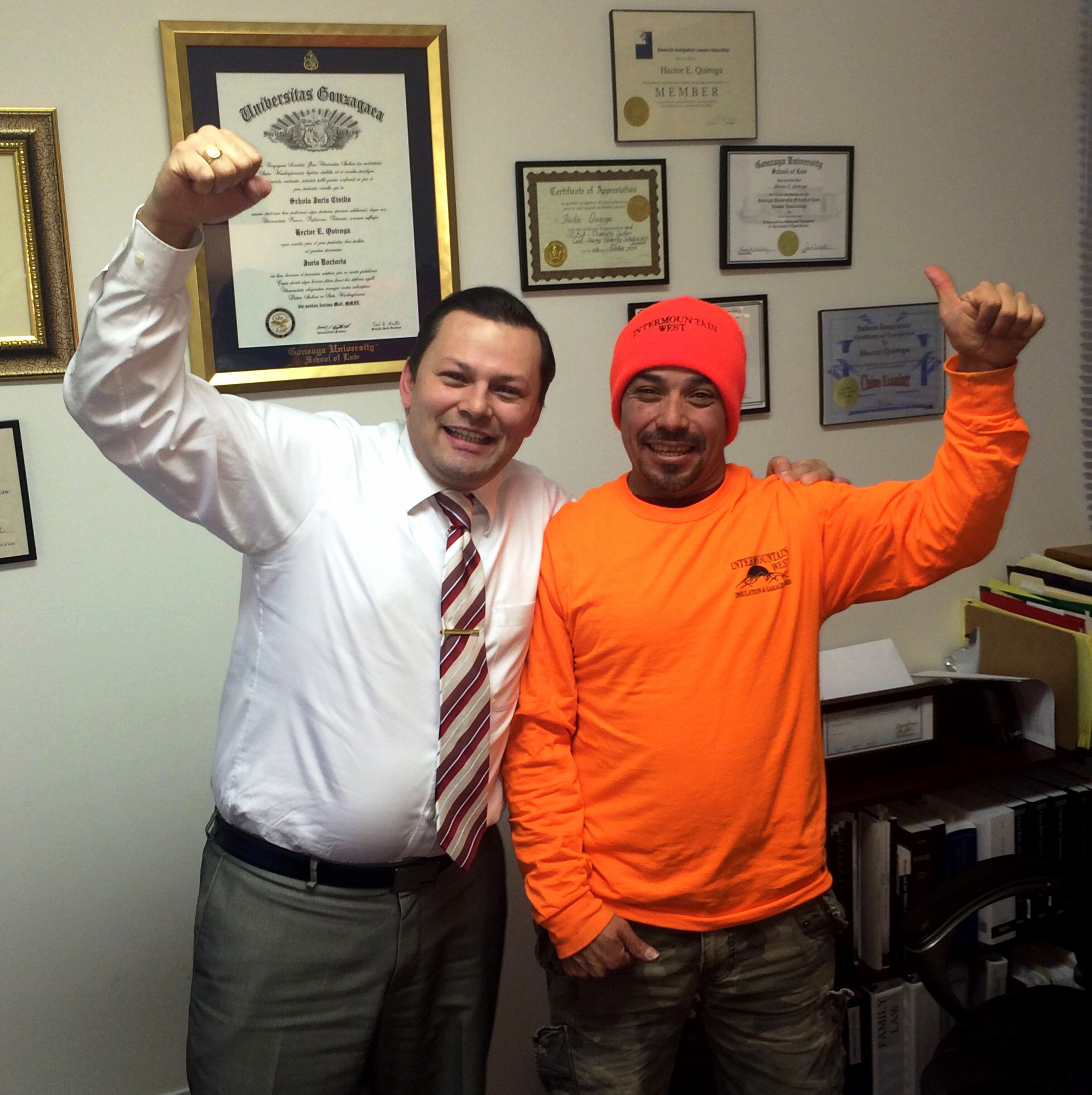 Heloisa
We thank the Quiroga Law Office for helping us get our documents. The process was fast and effective.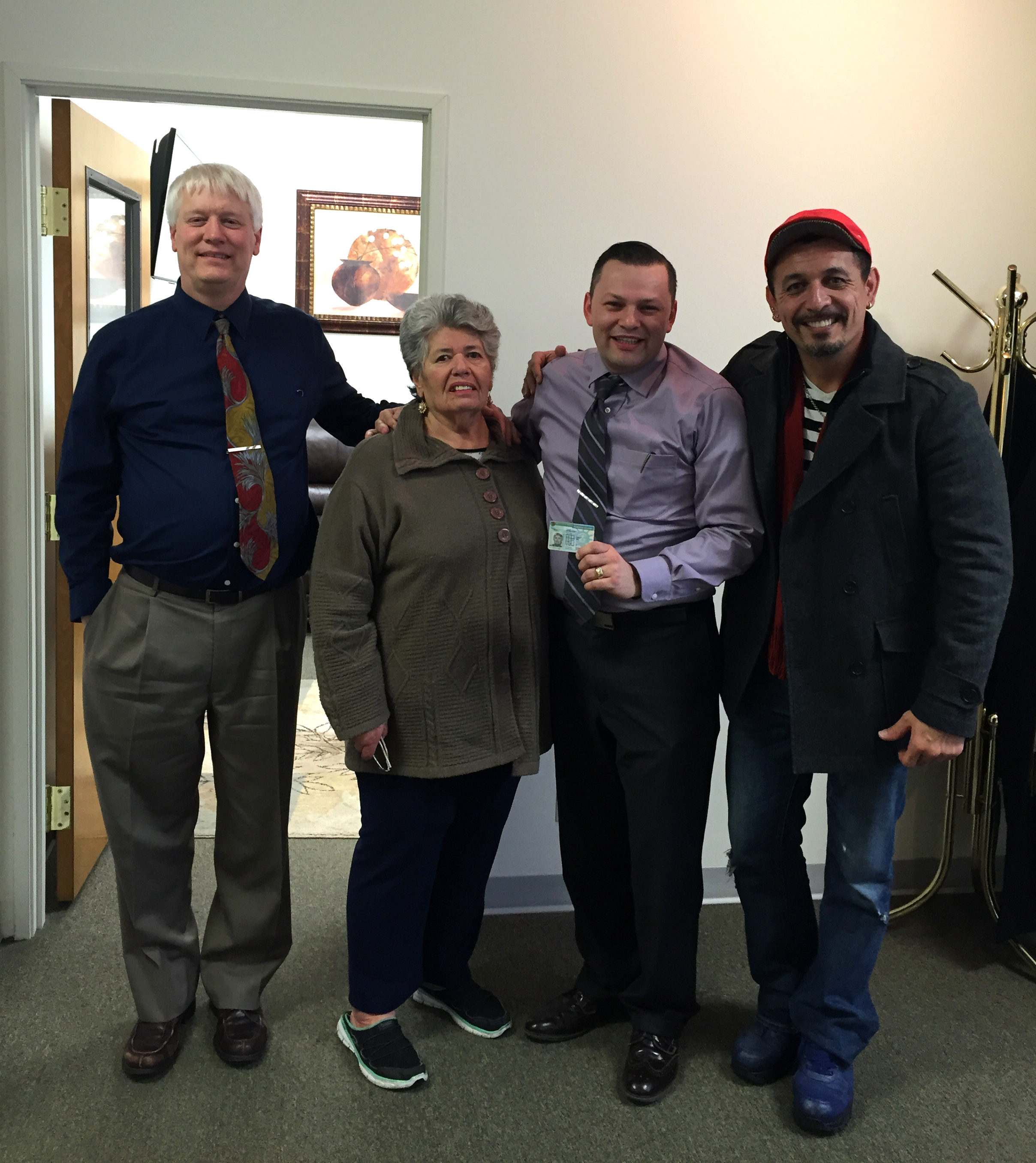 Sandra
Fantasic service. I always felt like I was there top priory. I would like to say thank you to everyone at Quiroga Law Office, PLLC.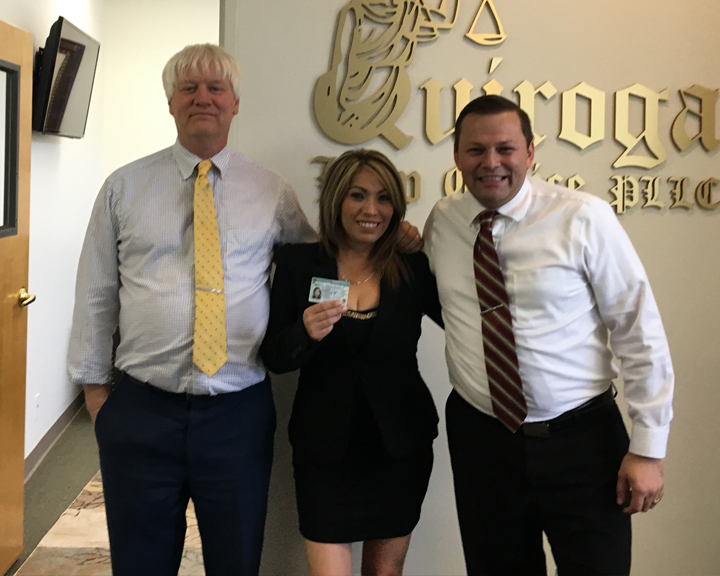 Shaun and Philipa
We were scare about the process, about the length of time it cold take, of what could go wrong, and the possibility of being separated. The Quiroga Law Office really came through for us. Thank you for guiding us.
Lydia
Due to Hector andQuiroga Law, My children and I were able to move on more quickly with life and start pursuing other goals because of the prompt assistance I received from start to finish with my matters. I highly recommend Quiroga Law!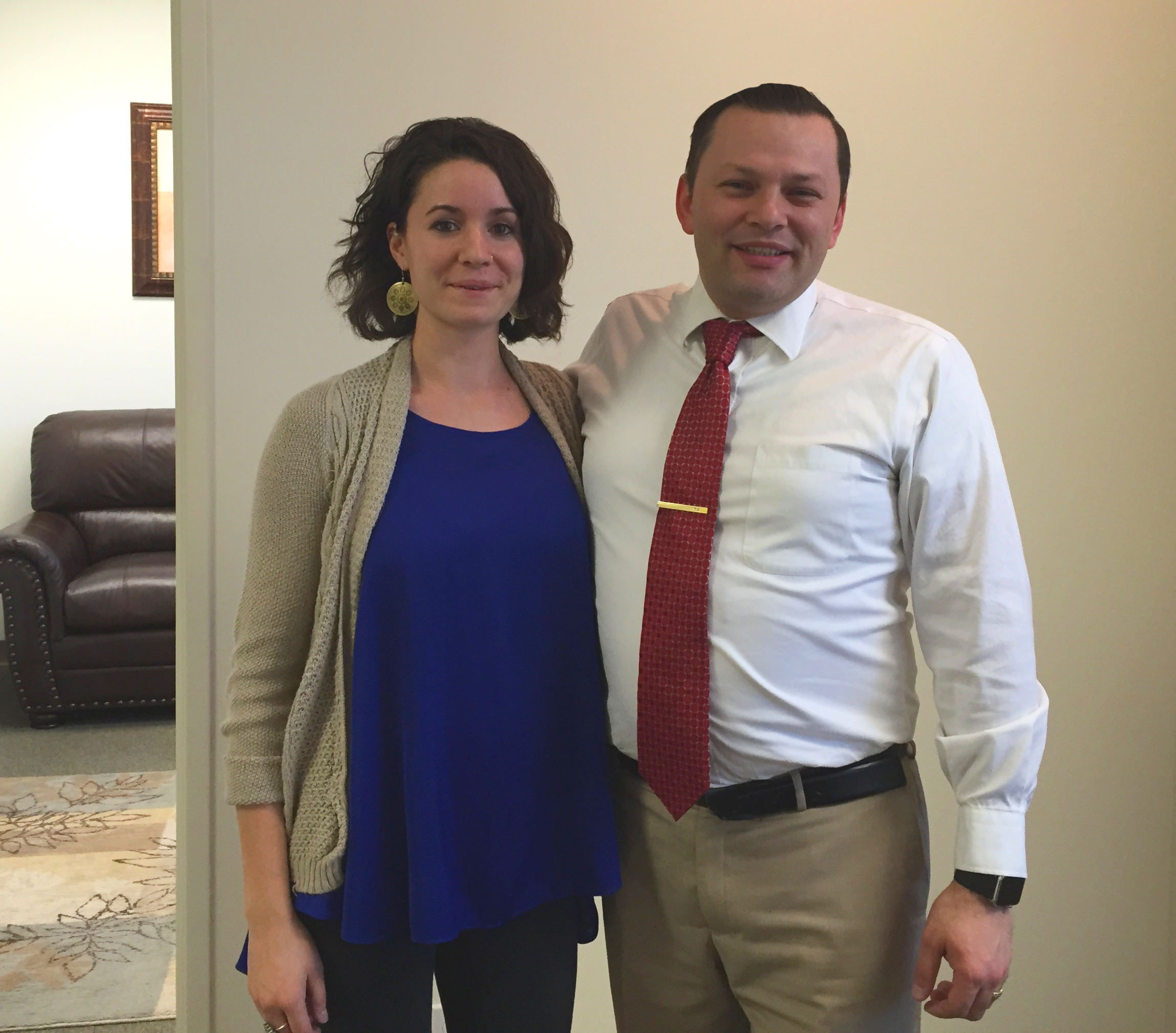 Ed & Brent
They took care of our case all the way. It was a long process and they made sure that we achieve our objective. We felt good with them from the beginning with Hector and his staff. We recommend them to anyone.
Buenrostro
Thank you so much! They helped me with every step!!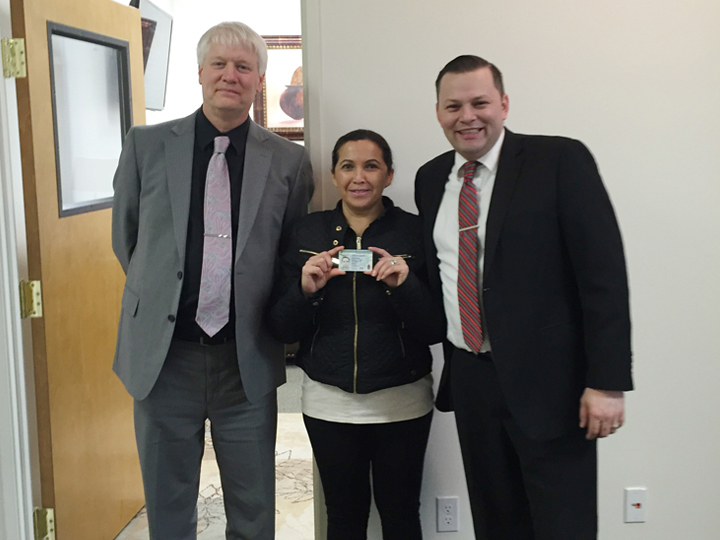 Kris
If you need any legal help, call this guy!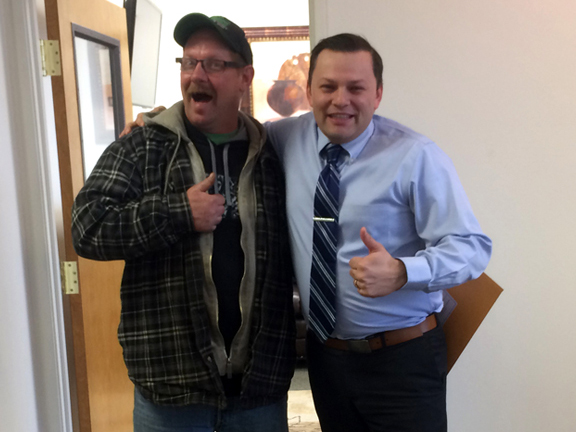 Mondragon
Thank you for helping my family. We appreciated everything that you did for all of us. Would gladly recommend you guys to anyone in need of legal assistance. 🙂
Karla
We did it!! Thank you for helping me! This really is a big step! I appreciate everyone at the office for making this possible! A+!!! Will always recommened this place for anyone who is looking for a lawyer.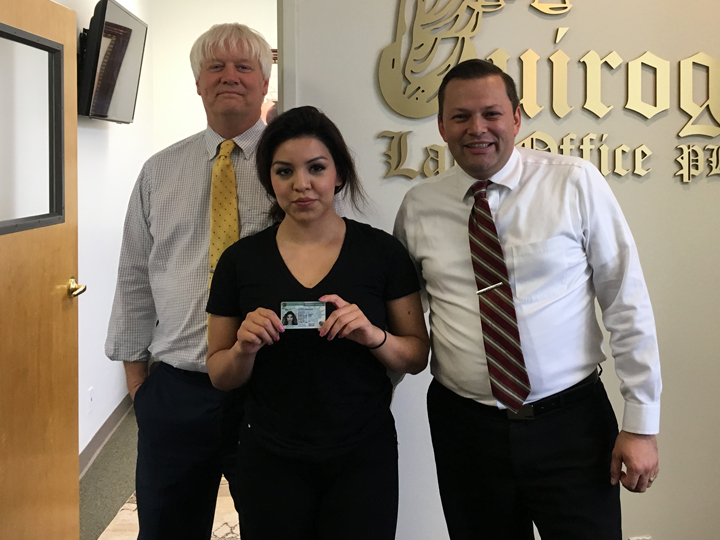 Sami
A+ service all the way. I highly recommend this office.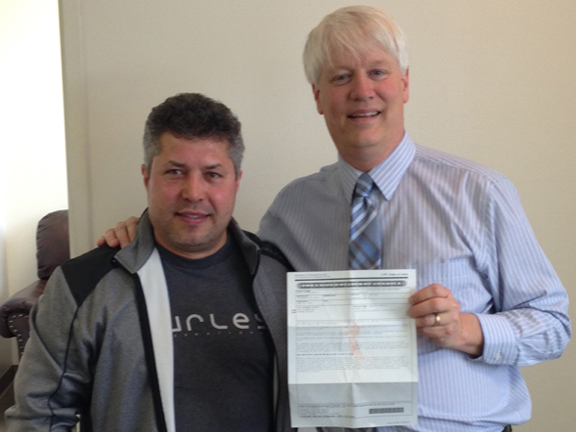 Slovako
Happiest day of my life. Thank you for making it happen Hector.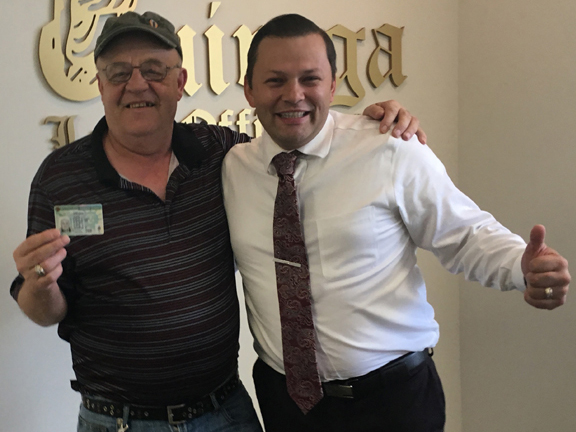 Jair
I couldn't have gotten the card without you guys. Thank you for everything.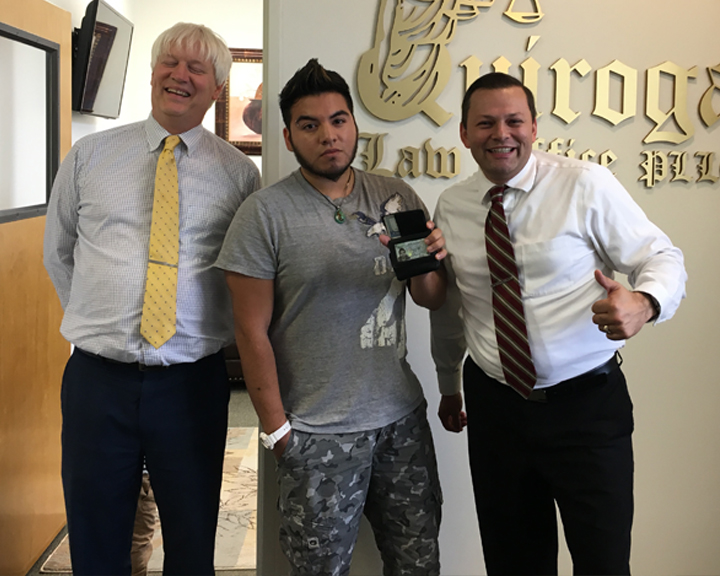 Rudi F.
from the first day until every thing was done the people where friendly, helpful and efficient, any question I had was answered very quick and any help I needed was provided thanks
Matt Z.
I worked this law firm. They did a very good job being professional and keeping me informed. When I had questions, they were available. My case had a satisfactory outcome. Thank you Casey.
Duska
I contacted Hector when I needed help with a lawsuit regarding my divorce. He was friendly, and prompt, and always gave me plenty of information and advice so I felt I could make an informed decision. I trust his judgement immensely and felt extremely comfortable with him handling my case- I left it in his hands and was able to not stress un-neededly about it. I would definitely use Quiroga Law Office again and would recommend them to someone in need of their services.
Elicia
Hector and his staff are always pleasant and extremely helpful. I always recommend him to friends and family.
Jenny
Excellent customer service, professional but friendly staff. I personally appreciate the outcome of my case. Mr Quiroga personally took my case and it was resolved to my satisfaction !! I'm 100% happy customer!! I highly recommend Quiroga Law Offices Latinos de Spokane les recomiendo a este bufete de abogados. Mi experiencia fue excellente, son muy profesionales y mi caso fue ganado. Excellente servicio al cliente y personalmente me encanto con la precision que mi caso fue resuelto!!
Silvano
Always the great team with all skills and acknowledgments to take care all legal situation! Thank you so much Quiroga Law Office for the fantastic work on my Mother's permanent resident card.You guys know exactly how the law and things work in this country!
Michael
Hector is amazing. He really helped my wife and I get our small business properly organized. He was very personable, easy to communicate with, and very knowledgeable. Highly recommended!!!!
Derek
Working with Quiroga Law Office on my Immigration case worked out to be the best decision i made. I consulted with several law firms prior before selecting this group. They have done a wonderful job throughout this difficult process and guided me all the way. The entire staff were great to work with, extremely polite and understanding through this process. I would strongly recommend Quiroga Law Firm. Thank you so much, Derek & Lill Hennessy.
Jill
Hector was clear, to the point, and worked on resolving the legal issues. He did not try to make arguments that would cost more money or try to make issues where they did not exist. As a Family lawyer, he tried to resolve the matter before going to litigation. My ex husband was very difficult but Hector was able to make him see why coming to an agreement would cost us much less in a divorce.
Matt
Hector helped us in a very difficult time. We were losing our home, our cars, and I was concerned what a bankruptcy would do to my employment status. He explained the process in a way that it was easy to understand. We can't say enough good things about him and his office.
Edward
We filed for bankruptcy back in 2012, which was a difficult decision for my wife and I. Hector and his staff were knowledgeable, courteous and his rates were very reasonable. They made a difficult time in our lives much easier to go through and we are externally grateful. I would definitely recommend Hector and his team to anyone who needs legal advice.
Nahshon
I hired Casey Quiroga, Esq. to handle an Administrative Agency action that was pending against me due to a disgruntled co-worker leaving and trying to take everyone down with him. I was worried because I had a professional license that was at stake. She handled the matter promptly and fought for my rights before the mighty State of Washington Department of Health. I recommend her without reservation.
Stephanie
I have always been uncomfortable with attorneys; however, my experience with Casey Quiroga was extremely positive. She was so helpful and knowledgeable. I felt that she went above and beyond what was expected. I have referred other family members and friends to her. The feedback has been outstanding. I have never heard a bad word about Casey's performance or attitude.
Contact Us
SCHEDULE A CONSULTATION
(509) 255-3522