The Faces of the Dreamers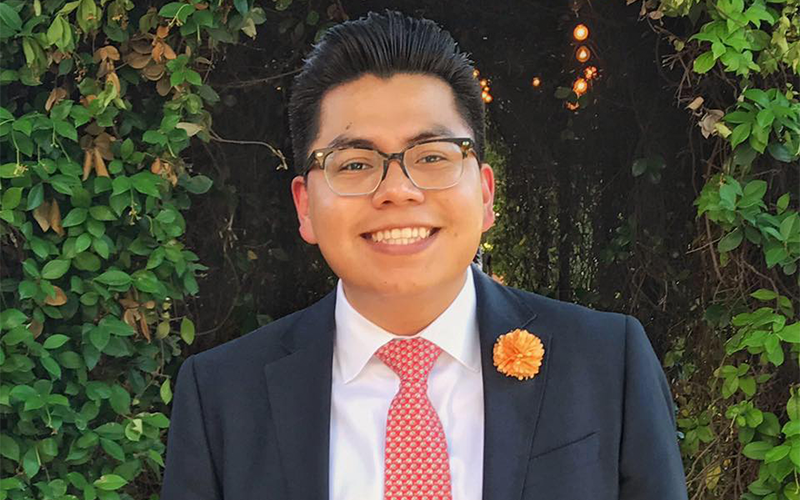 There are many faces of the Dreamers, of course, and we're going to be reviewing a few of them as the new decade rolls in. This could be a momentous year for Dreamers as the U.S. Supreme Court is due to rule on  Trump Administration claim that President Obama lacked legal authority when he enacted DACA in 2012.
With all the rhetoric it's easy to lose track of the human side of DACA and the possibility that thousands of Dreamers who have lived their entire lives in the U.S. may be deported to countries they know nothing about. It's even easier to lose track of the effects that will have on individual communities.
This is a case in point:
Pedro Villalobos is 28 years old. He came to the U.S. when he was a toddler. Despite being poor – his parents worked as dishwashers and bused tables – he attended an excellent prep school and was accepted at the University of Texas. DACA went into force just as he graduated (with honors) and Pedro was able to apply to the University of Texas School of Law. He was accepted at about the same time he received his .
Pedro graduated and passed the Texas Bar. He was hired by the Travis County District Attorney's Office. He started out pursing DUI cases and misdemeanors. He was really good at it. In 2019, he was given the "Prosecutor Award for Excellence in Criminal Law' by the Austin Bar Association. He was recently promoted to the felony division.
He is immersed in his new job and says he doesn't have time to dwell on things that are out of his control. His boss, the District Attorney is squarely in his corner, of course, but can't do anything to help. She can only say, "I'd be horrified if this country is stupid enough to let someone like him be deported."
Pedro is working on a contingency plan, He has the backing of the entire Austin Texas legal community.
If you're a Dreamer, or related to one you need support as well. Call us.