Immigrants and Memorial Day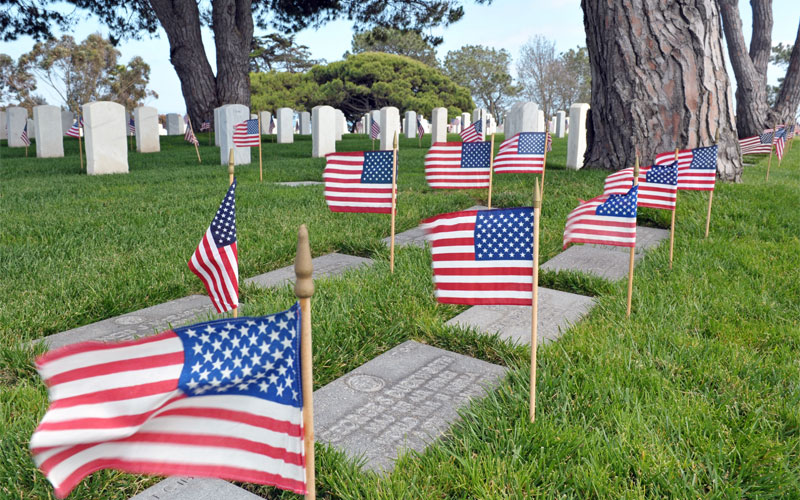 We hope you had a great, safe, and, at times, reflective Memorial Day weekend. Because, of course, Memorial Day is a time to reflect back on those who died to preserve the unique experiment that is the United States. That's not rhetoric, by the way. That's exactly how many of the first to die and be memorialized on May 30th thought of what they were doing. They were immigrants and sons of immigrants.
You probably know that Memorial Day was originally called Decoration Day and was exactly that – a day to decorate the graves of fallen soldiers. It has its roots in the Civil War, a cataclysmic event that saw over 750,000 deaths. There were many graves to decorate.
Many of them were the graves of immigrants who fought for the Union. When the war started in 1861 about 13% of the U.S. population was born overseas (it's close to that today). One out of every four Union soldiers was an immigrant – that's 543,000 out of a total of 2 million who served between 1861-65. Another 18% had at least one foreign-born parent.
Immigrants and the sons of immigrants made up about 43% of the U.S. armed forces.
Ireland, Germany, Italy, the Bahamas, Catholics, Jews, and many other groups and peoples and nationalities declared 'undesirable' by the Know Nothings, the anti-immigration political party of the 1850s, came here under adverse conditions, were discriminated against, had a hard time finding livelihoods, schooling and much more, and yet fought for the United States.
Why? That may be best summed up by a letter from a German enlistee with the Army of the Potomac:
"It isn't war where two powers fight to win a piece of land. Instead, it's about freedom or slavery, and you can well imagine, dear mother, I support the cause of freedom with all my might."
Those are sentiments undoubtedly shared by many, if not most, of the immigrants who volunteered to join the U.S. armed forces during World War I. Fully 18% of the American army sent to France in 1917-18 were immigrants. So many, that some units became known for their it – the 77th Infantry Division was nicknamed The Melting Pot Division.
By the end of the war 300,000 immigrant combat troops were granted citizenship. And, of course, a great many of the markers in the U.S. cemeteries in France mark the graves of immigrants who never made it back to their adopted homes.
It was, of course, no different in World War II. Immigrants enlisted and fought in every branch of the armed services on every front. Immigrants and sons of immigrants despite bigotry back home. Take, as one example, the 442nd Regimental Combat Team. The 442nd was formed in late 1943 with a strength of 3,800 men. All of them were Japanese Americans, almost all of them from internment camps.
They entered combat in Italy in June, 1944. From then to the end of the war they were in constant combat through Italy, France, and Germany. A total of 14,000 Nisei served in the 442nd.  So heavy were their casualties they were known as the 'Purple Heart Brigade.'
The 442nd was the most highly decorated unit – for its size – in the history of the United States military. For the many who didn't come back, their grave sites are in neat rows in the hills and mountains of Northern Italy.
Immigrants and Memorial Day have always been, and unfortunately seemed fated to always be, intimately connected There are currently about 65,000 immigrants in our armed forces and we are still at war around the globe.