Quiroga Law Office, PLLC Is Ranked 1361 In The 2020 Inc. 5000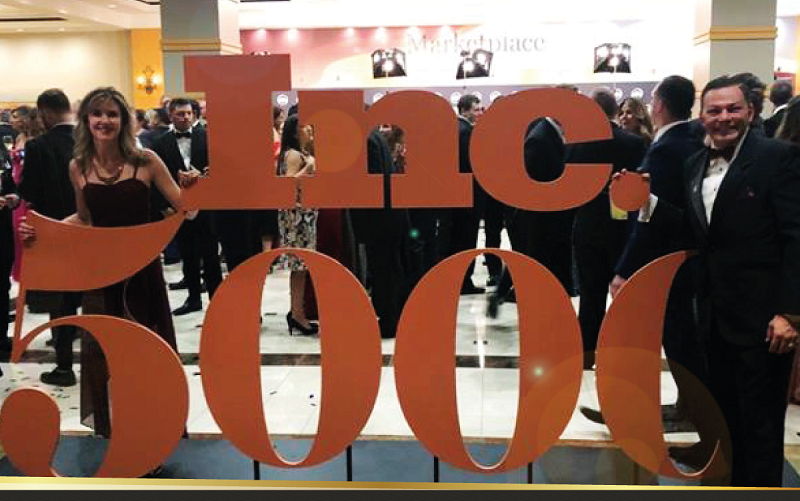 The 2020 edition of the annual list of fastest-growing companies was recently published by INC magazine.
The famous magazine placed our firm Quiroga Law Office, PLLC in position 1,361 in its annual list of the 5,000 companies with the highest growth for this year. Inc., published monthly, is one of the world's leading business magazines. 
Appearing in this year's ranking has a few interesting connotations. The health and economic crisis caused by the COVID-19 pandemic affected thousands of companies. But even so, in difficult times these companies are determined to reinvent themselves and committed, more than ever, to fight for their ideals. 
Many of these small and medium-sized businesses had to focus on their survival and will emerge stronger from the pandemic. A crisis is the best opportunity to test our skills, knowledge, and mindsets. That is what Inc. 5000 is all about. 
In addition, more than 40% of this year's winners believe that the current conditions make climbing the list a priority. The expansion of the market segment, the development of new products, services, and the loyalty of new customers are characteristics that these companies have in common. 
The results of the 2020 edition of Inc. include, in addition to the list, a small profile of each company and its growth percentage. You can find the complete list here, organize the data of the companies by economic sector, region, state, and city. 
In general, the 5,000 companies had an average growth of 165%, obtaining total revenues of $ 209.7 billion dollars, and creating 582,741 jobs. 
For the 2020 edition of Inc. 5000, a total of 3,148 companies repeat honors. Our Quiroga Law Office, PLLC, of course, is no exception. We are ranked 1,361 with a growth of 328%! 

 This year's recognition ceremony will take place virtually October 19-23, the week in which we will celebrate our victories at one of the most prestigious business events in the world. 
In addition to the main awards event, top-tier entrepreneurs will be featured, sharing their best tips for enhancing business growth. 
The experts will share their applied business knowledge, corporate affairs roundtables, and much more. 
We are Quiroga Law Office, PLLC
Quiroga Law Office, PLLC is an immigration law firm for immigrants. We provide high-quality, personalized immigration, and naturalization legal services to individual and family clients in the United States and around the world. 
Attorney and CEO Héctor Quiroga lead a team of first-generation immigrant attorneys who know the immigration process firsthand. Since its founding in a small basement in 2009, Quiroga Law Office, PLLC has grown exponentially, offering its quality and excellent services to immigrants and their families in the United States. 
Nowadays, Quiroga Law Office, PLLC has a presence in Spokane and Kennewick (Tri-Cities), Washington, and Las Vegas, Nevada. 
Let's
 celebrate this triumph together and see you at the Inc. 5,000 edition 2021!
At Quiroga Law Office, PLLC, we advise you on all the immigration procedures that you and your family require. 
Our team of lawyers will take your case and accompany you during the process. Contact us at (509) 255–3522.