Followup to An Awful Story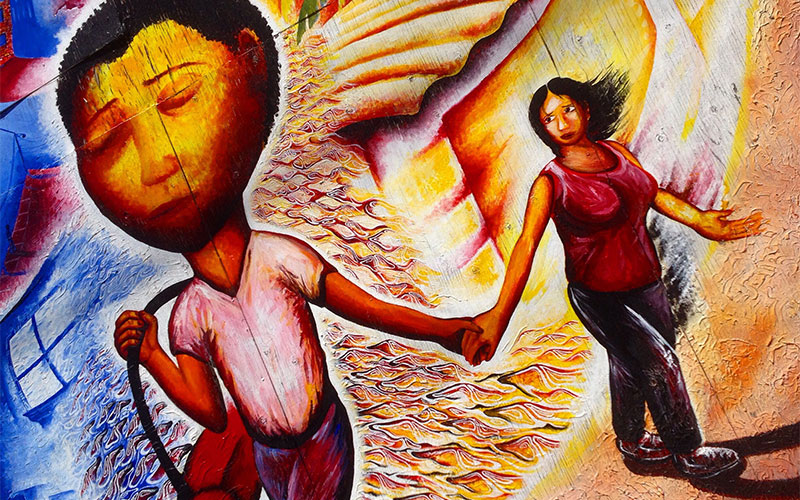 This is a followup to an awful story we posted back in July. It's about a United States citizen, Francisco Erwin Galicia. Galicia, you may remember, is 18, a high school senior with aspirations of playing soccer in college. Which is, at least indirectly, responsible for his current predicament.
He was on his way to a college soccer tryout combine when the car he was in was stopped at Border Patrol checkpoint. He was the only person in the car with ID. Galicia produced "a wallet-sized Texas Birth Certificate, a Texas ID Card, and a Social Security Card."
The Border Patrol agents refused to accept his documents. They said they were forgeries and Galicia was held in detention – in conditions so bad he considered self-deporting – for over three weeks before he was released.
The story, however did not end there. Sure, Francisco is home, playing soccer, and going to classes. He should be doing all the usual high-school-senior-getting-ready-for-college-things. Like applications and visits.
Instead he's talking to lawyers and planning for his immigration court appearance in August 2020. The government says it will take a year to verify his U.S. citizenship. His attorney is fearful that they are putting together a removal case to have Francisco deported.
The rationale behind that is based on a maze of 'facts' – Francisco's mother was here illegally when he was born and his birth certificate was issued (she has since become a resident). She made a series of decisions that reflected her status when Francisco was very young. Since she was here illegally, she could not get a passport for her son. She wanted him to be able to go back and forth to Mexico. She applied for a tourist visa for Francisco, it was the easiest solution she could think of.
American citizens, of course, do not need tourist visas to enter the United States.  There were other questionable decisions, all made while Francisco was very young.
All those are now being cited by the U.S. government as 'proof' Francisco is not an American.
We wrote last week about the standards the Trump administration is imposing on citizens and immigrants alike in Immigration courts.
They are, to be blunt, looking for reasons to deny entry to the Untied States, to strip citizenship. It's the way it is right now.
Do not play into that. If there is the slightest question about anything – paperwork, court documents, your birth certificate, visas, passports, college application form – talk to a lawyer. Now. Be ahead of anything that might pop up and have grave consequences.
Talk to us. Please.