Behind the Headlines of an Awful Story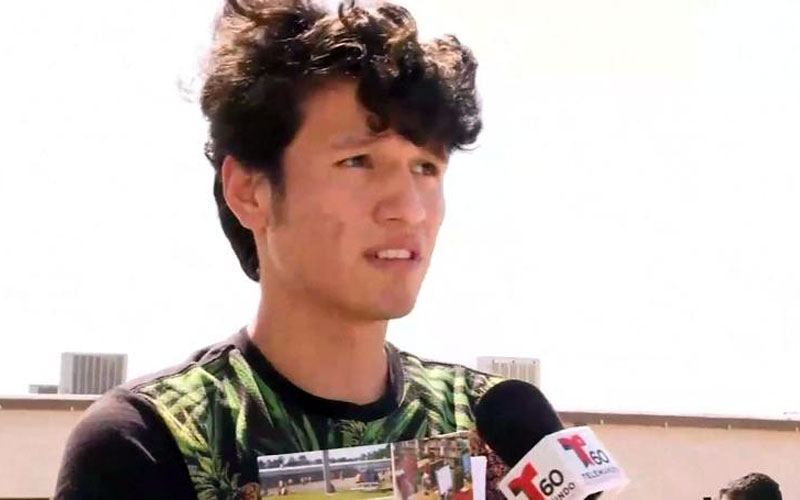 It'a an awful story: an 18-year-old U.S. Citizen was detained by U.S. Customs and Border Protection for almost a month. That was the headline in papers around the country, the details only flesh out its horribleness.
Francisco Erwin Galicia was in car with his brother and some friends on their way to a college soccer scouting combine in North Texas when they stopped at a Border Patrol checkpoint. They were asked for their 'papers.' Galicia supplied a wallet-sized Texas Birth Certificate, a Texas ID Card, and a Social Security Card.
The Border Patrol officers refused to believe the documents were real, they accused him of using forgeries and took him into custody.
He probably wasn't helped out by the fact no one else in the car had any identification, including his 17-year-old brother who was born in Mexico and had no legal status. He was voluntarily deported two days after the stop.
Francisco, however, languished for weeks in a CBD facility. The kind that has been in the news these last few months. He was finally transferred to an ICE detention facility as removal proceedings were brought against him. Luckily, he was only there for a weekend before it was finally determined that his documents were legitimate. He was a U.S. Citizen after all.
This is an awful story. It's one that is repeated, unfortunately, many times a year. The Los Angeles Times reported in 2018 that ICE had had to release at least 1,480 people from custody since 2012 after discovering that they were U.S. Citizens.
This should not have happened, Francisco's documents were real, it's fairly evident he was taken in because of the company he was in.
So … we all agree this was awful and the poor kid went through a horrific experience – he says he lost 26 pounds in detention – that was completely avoidable.
But, there's an extenuating circumstance we need to talk about:
When CBD ran Francisco's fingerprints it immediately turned up a Tourist Visa his mother had taken out for him years earlier. U.S. Citizens don't, of course, need Tourist Visas. Francisco's mother, however, was undocumented at the time. She could not get a U.S. Passport for her son because when he was born she gave herself a different name for the birth certificate.
When you come down to it, his mother wanted to take him on visits to Mexico and back to their home in Texas and the Tourist Visa just seemed like the easiest way to go.
That paperwork, however, accounts for most of the time Francisco was held. It set off all kinds of CBD and ICE bells. It took the month and Francisco's mother's personal appearance at the ICE facility and the submission of a lot more paperwork to get him released.
This reinforces a point we try to make as often as tolerable: if you have the slightest question about anything you have ever signed, anything you've ever applied for, or any document you have ever submitted to the U.S. Government or Courts or both – call us now.
It can be fixed. The time to do that is today, not when you or a loved one is in detention.