Which family members can be requested in a petition made for a permanent resident?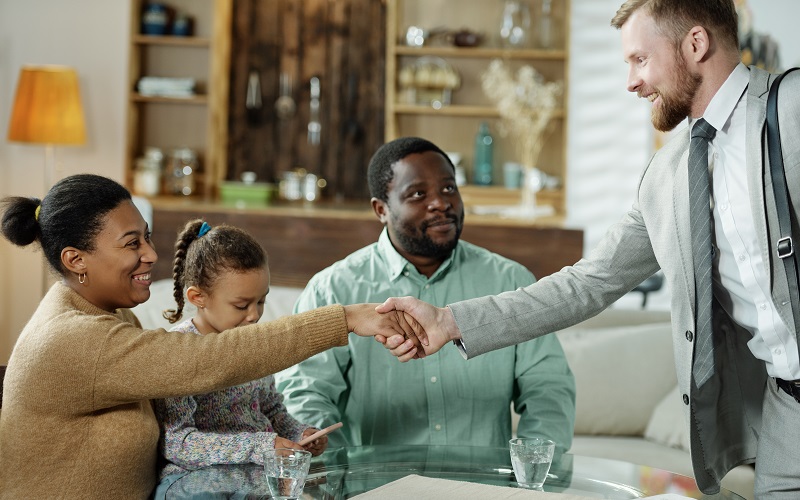 Can Lawful Permanent Residents (LPR) bring their entire family to the United States? Are there any exceptions?
At Quiroga Law Office, PLLC we will answer these questions and more.
Being a Lawful Permanent Resident in the United States has some advantages, including the possibility for your family to immigrate to the country.
Although an LPR can file family petitions to bring his or her family, there are some exceptions.
Unlike a United States Citizen (USC), a resident can only petition for their spouse and unmarried children. An LPR cannot petition for their father, mother, siblings, nor married children
According to immigration laws, the spouses of residents, as well as unmarried children under 21 are classified for the F2A visa, while unmarried children aged 21 and over are assigned the F2B.
If you want to request the Green Card for one of your family members, you must start the process before the United States Citizenship and Immigration Services (USCIS).
The first thing to do is to submit the petition as well as prove that you are an LPR.
You must also prove your relationship with your family member, by submitting documents such as birth, marriage, or divorce certificates, accordingly.
Besides, you must fill out the forms and pay the fees established by USCIS.
If your relative is in the country and entered legally, you can apply for an adjustment of status to obtain permanent residence.
For relatives who are outside the country, the petition will be sent to the National Visa Center (NVC), which will forward it to your local embassy or consulate, waiting for an available visa. This is known as "consular processing".
Depending on the category to which your family member belongs, you must wait the estimated time according to the Visa Bulletin to receive the Green Card.
Please note that the waiting list may extend the process for months. If, on the other hand, your relative entered the country illegally, he or she may not be able to adjust their status.
In any situation, before starting the process, seek the advice of an immigration lawyer.
Remember, the best option to file family petitions for other members of your household (father, mother, siblings) is to become a US citizen.
This article provides general information and should not be considered legal advice.
Every case is different and only a certified immigration attorney will be able to advise you the best.
At Quiroga Law Office, PLLC we are willing to help and we can advise you about the immigration procedures that you and your family need.
Do not hesitate to contact us, our team of lawyers will take care of your case and will be with you throughout the process.
Request a consultation or call us, (509) 498-3485.