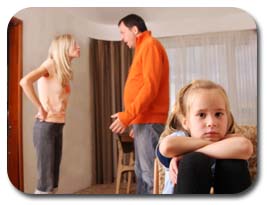 A Spokane divorce can be filed and handled by unrepresented individuals (pro se litigants); however mistakes in this process could lead to long and expensive litigation.  If you have any questions about your divorce, please contact us here.
Most of the forms and legal documents you will need are found at the Spokane website at: www.courts.wa.gov
The forms that you will need to file your divorce are:
1. Confidential Information Form
2. Summons
3. Petition for Dissolution of Marriage
The confidential information form will ask you for all private information that needs to be kept confidential. Only you, the court, and the other side will have access to this information.
The summons will tell your spouse that you have filed for dissolution and will set out very important time limits. If you miss any of the deadlines, your Spokane divorce might be reset or completely dismissed. Pay attention to these deadlines.
The petition for dissolution of marriage should explain what you want out of the divorce (i.e., house, car, pets, kids, etc). Note: this form will ask for the date of separation, which refers to the date the parties stopped living together and NOT the date of a legal separation.
Spokane divorce requirements, if there are children involved:
In addition to the forms above, if there are children involved, you will have to file the following forms and legal documents:
4. Proposed Parenting Plan
5. Declaration in Support of Parenting Plan
6. Child Support Worksheet
The proposed parenting plan should outline where the children will live and a proposed schedule for visitation. It should also outline how parents will make decisions regarding the children (i.e., religion, education, etc.). In addition, the filing party should outline if supervised visitation will be required or considered by the court.
The declaration in support of parenting plan should show the involvement of each parent work, as well as and daycare schedules (if applicable).
The child support worksheet must be included and it cannot be waived. The parties must have all of these documents or the court will simply not allow your divorce in the Spokane divorce docket.
What else will you need to start the process?
You must have two copies. The originals must be file with the court, the first copy is for your records, the second is to be served to your spouse or his/her attorney. Remember that you must have a third party over the age of 18 serve the documents. You cannot serve these documents yourself, unless your spouse signs the "accepted service" language.
Fee waivers are available for parties with little or no income. There is a process for fee waivers and the court could waive all or part of the fee. To qualify, you must have minimal income.
Here is a table of the current fee schedule for a normal Spokane divorce and domestic filings:
Domestic Filings
Title
Fee
Domestic Relations (Divorce, Legal Separation, Validity of Marriage)
$290.00
Change of Venue ~ payable to county where transferring
$290.00
Modification of a Decree, Objection to Relocation

~ existing case in Spokane County
~ out of county

$56.00
$290.00
Out-of-State Custody Decree ~ to enforce or modify
$260.00
Residential Schedule/Parenting Plan (PPS) ~ Paternity Affidavit signed
$260.00
Third Party Custody
$260.00
Wage Assignment (Spousal Maintenance)
$260.00
Here a short video explaining how to file a divorce:
Contact a Spokane divorce lawyer now!
More Information Below:
Overview of This Area of Law
What is a Marriage? (legally speaking)
Illegal Marriages in Washington (and Spokane)
Prenuptial Agreements in Washington
Divorce: Filing, Deadlines, and Other Issues
Divorce: Temporary Orders and Motions
Parenting Plans in Spokane County
Child support in Spokane County
Spousal Support
Division of Assets in a Divorce
Emergency Orders
Third Party Actions in Spokane County