Our Tenth Anniversary . . . and the lost wallet that made it all possible.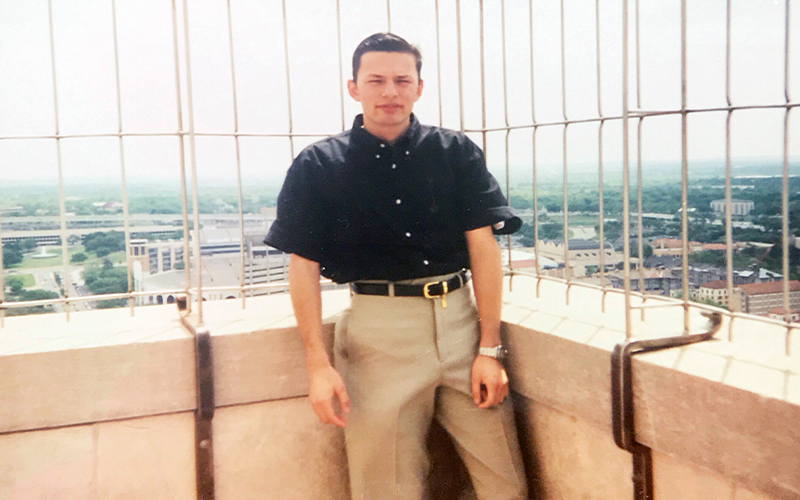 Quiroga Law Office, PLLC is ten years old! We will be celebrating our tenth anniversary all month.
We began as a small operation out of an eight-hundred square foot basement in Spokane in 2009. Quiroga Law Office, PLLC started in the basement of Casey & Hector Quiroga's home and our firm quickly outgrew the basement on its way to becoming a firm of 'immigrants helping immigrants',
and expanding from Spokane to Kennewick and Las Vegas, Nevada.
But, you probably know all that. What you don't know is this:
It's all because of a lost wallet.
Quiroga Law Office wouldn't exist if a woman in the U.S. Embassy in Bogotá, Colombia had not lost her wallet on a warm January day in 2000.
The story goes like this: Hector is from a prominent Colombian family, his father was an attorney (still is) with his own law firm and his mother is also a lawyer.
Hector always wanted to be an attorney, somewhere along the road growing up he decided he wanted to do it in the United States.  His father understood and imposed two conditions: "You have to study English and you have to figure out how to do it on your own."
Hector did, he secured a Colombian passport, was accepted at the University of Texas at Austin to study English, applied for and was granted a Visa to the United States.
All set. Exciting.
Then his passport and visa were stolen. Gone. He had to start all over again. It was August, he was due to fly out to Texas in mid-January.
Due to the byzantine workings of Colombian bureaucracy he did not get his replacement passport until January, a mere week or so before he was due to leave.
He took it and ran to the U.S. Embassy in Bogotá for a new visa. As can be imagined, the embassy was a fortress-like building, heavily guarded even then, in pre-9/11 days. And, it was jammed wall-to-wall with people.
When he finally got to a bulletproof window with a hole in it with a very put-upon woman on the other side demanded his paperwork, looked it over, stared at him for thirty seconds or so, then approved him. Which thrilled Hector until she added that it would take a month for him to receive it through the mail.
Hector was supposed to start classes the following Wednesday. He showed an early flash of his verbal abilities when he was able to get her to promise to expedite his visa if he came back with a plane ticket to Texas.
How Hector got that plane ticket is a pretty good short story that will be told on another forum on another day. For now, just know that he got it and was back at the Embassy the Monday before he was due at the University of Texas.
He was first in line. As a matter of act there was no one there. He walked in, thought it was odd that no guards seemed to be around, and went straight to the same window.
He stood, alone, and waited for it to open. A few people wandered by, no one seemed to even notice him. After a half an hour, he started wondering why there were so few people around.
He turned to look around the room at the exact moment the woman he had talked to Friday walked right by him.
"What are you doing here?" She asked, surprised, "How did you get in?"
"I walked in," he answered, "you said come back in twenty-four hours."
"I didn't mean today, it's a holiday, Martin Luther King Day."
"Oh, I – "
"I just came in to look for my wallet, I think, hope, I left it here."
"Oh, but – "
She stopped, stared, must have felt sorry for him for she said, "Well, I'm here, c'mon let's get you your visa."
That was it, that's how Hector got to the United States and that's why, eighteen years later, we're celebrating our tenth anniversary as a firm of immigrants working with immigrants.