An Immigrant Warrior, Sonic, and Poet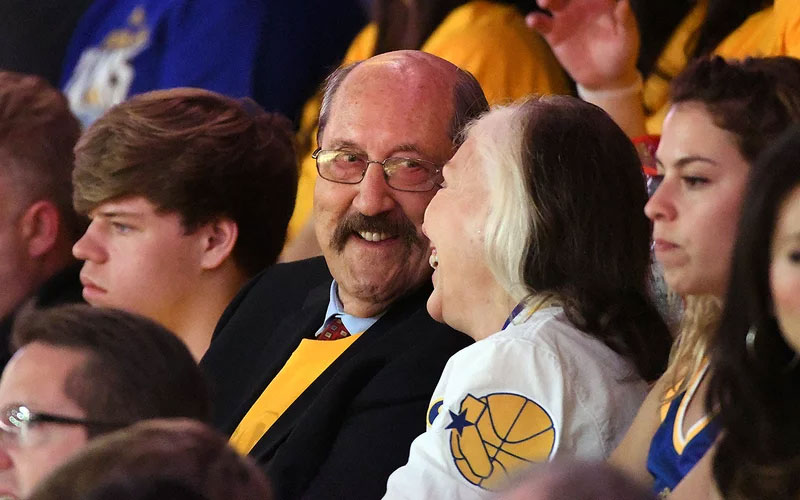 Photo Credit: Greg Nelson
Welcome to our second Immigrant in History Post! Today's immigrant is a much more recent addition the United States than our first honoree  . . . and he has local ties.
July's immigrant came to the U.S. as a refugee … well, actually, a two-time refugee. Tom Meschery was born as Tomislav Nikolayevich Meshcheryakov in 1938 in Manchuria. His father had fought with the Russian White Army during the Russian Civil War, as the Red Army prevailed he fled with his wife, and many of the Russians opposed to Bolshevik rule, to Harbin, the largest city in Manchuria and an enclave for Russian ex-pats. By the early-1930's there were more Russians in Harbin than anyplace other than the Soviet Union.
When Tom was born, however, Harbin was under Japanese occupation. The Russian way of life there was under enormous pressure, there was a constant threat that Harbin could be annexed by the Soviet Union, obviously a problem for the 100,000 anti-Soviet Russians living there.
Tom's father was issued a Visa to work in the United States, he could not get visas for the rest of the family. So, he set sail for San Francisco, the plan was for him to work, then send for everyone else. That summons came one happy day and Tom and his family boarded a ship to the U.S., it was due to sail on December 8, 1941.
Pearl Harbor meant the ship never sailed. Tom and his family and countless other women and child were placed in interment camps by the Japanese. Where they stayed until September 1946.
Finally, the war over, Tom and his family sailed to San Francisco and a reunion with a father he barely remembered. His father had changed the family's surname to Meschery, but that couldn't hide Tom's thick accent.
It's hard for us to envision today, but in the late 1940's, even though they had been our allies in WWII, Russians were not welcome in the U.S.. Tom had a tough time in school, he was taunted for his accent, called "Commie" and kids would chant "Better dead than Red!"
It lasted until the sixth grade when his classmates discovered he was an excellent athlete. Sports were the key, he quickly fit in, even as the McCarthy era gathered steam.
Tom was part of a legendary high school basketball team, ended up playing college ball for St. Mary's of California. He was a first round draft pick of the Philadelphia Warriors in 1961. He played alongside Wilt Chamberlain and moved with the team to his home town of San Francisco in 1962. Where he played until 1967 when he became an inaugural member of the Seattle Sonics.
Tom played for another 4 years. When he retired, his number was retired by the Golden State Warriors, his number 14 still hangs in the rafters.
There's more to Tom's story, and that's what really makes him the newest member of our Immigrant's in History club. Tom is a poet and a writer. He wrote a book of poems about playing in the NBA in 1970, Over the Rim, and a book about his year of coaching the ABA's Carolina Cougars, Caught in the Pivot: a Diary of a Rookie Coach in the Exploding World of Pro Basketball.
But, it's as a poet that he's made his mark. Tom's grandmother was a Tolstoy. As in Leo. He grew up with a deep, abiding love for literature and poetry. He's written since he was in college. After he retired from coaching he earned his MFA from the prestigious University of Iowa. Then, he studied poetry with Mark Strand, the U.S. poet laureate, at the University of Washington.
Tom has been writing and teaching ever since. He lives in Sacramento, takes in as many Warrior games as he can, and still publishes … poems and novels.