Two Weeks of Immigrants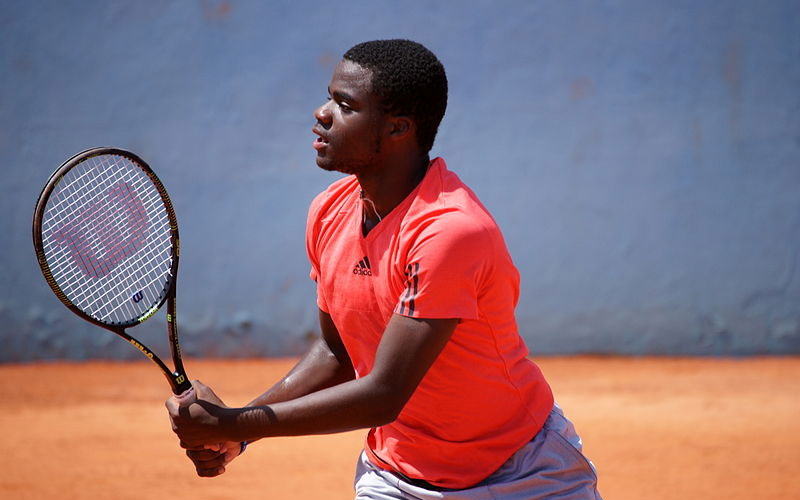 You probably haven't noticed it but immigrants – not the border crisis, not DACA debates – but regular immigrants and first generation Americans have been all over TV over the last ten days or so. You haven't noticed them because they're simply going about their work – high profile as it may be – every day in a highly professional manner.
And, they'll be back on view for another fortnight starting on July 1st.
We're talking about tennis. The French Open just wrapped up, Wimbledon starts in July. Immigrants and the sons and daughters of immigrants make up a significant portion of tennis professionals. In the words of The New York Times, "Where would American tennis be without immigrant families?"
The highest profile immigrant is the current Number One Women's Singles player in the world, Naomi Osaka, the woman who defeated Serena Williams in last year's U.S. Open and won the Australian Open earlier this year. Naomi is listed as the first Japanese woman to win a Grand Slam event though she is a U.S. citizen who also holds Japanese citizenship.
Osaka was born in Japan to a Japanese mother and a Haitian father and came to the U.S. when she was three years old. She grew up on Long Island learning English while speaking Japanese and Creole in her home. Interesting side fact: Naomi was given her mother's name at birth because in Japan it is considered a disadvantage to have a 'non-Japanese' name.
Frances Tiafoe is twenty-one and just became the youngest American men's player to be ranked in the Top 50 in the world. He is the son of immigrants from Sierra Leone. His parents came to the U.S. in the mid-1990s to escape civil war. They lived in Maryland where Frances' father began work as a day-laborer at a construction project at the University of Maryland – the Junior Champions Tennis Center. He impressed his bosses so much he was invited to stay on as the complex's on-site custodian and was given a spare office to live in to save him from a long commute every day.
When Frances and his twin brother Franklin (also a professional tennis player) were 5 they began to stay with their father during the week – their mother, a registered nurse, usually worked night shifts. They started playing tennis, the Center waived all fees for them (very expensive) and they flourished. Eventually, they were assigned coaches, also pro bono.
Those are perhaps the highest profile immigrant stories in professional tennis right now, though, again, it's kept pretty low key.
There are many more stories. After all, one of the greatest men's players ever, Pete Sampras is the son of Greek immigrants. The women's ranks are filled with promising women players quickly rising through the rankings. Sofia Kenin and Amanda Anisimova both have deep Russian roots, their parents spent years trying to immigrant to the United States.
Both women are twenty-one, both lost this year in the round of 32 at the French Open, both are the future of U.S. Tennis.
There's many more, of course. The thing is, nobody really talks about immigrants in top tier tennis because it's not an issue, it's just an accepted fact that there are immigrants and children of immigrants out there practicing their trades without fanfare like everyone else on the Tour.
It's our fervent hope that this is the way all immigrants in every walk of life are looked at in our society.