A Tale of Two Immigrants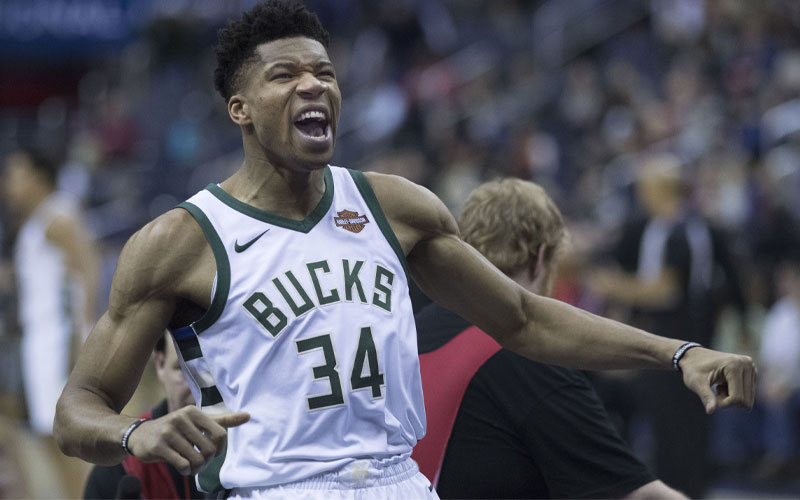 I. M. Pei was perhaps the most famous architect in the the world; Giannis Antetokounmpo is one of the five best basketball players in the world. Pei died over the weekend at the age of 102, Giannis is currently leading the Milwaukee Bucks toward a date in the NBA Finals against the Golden State Warriors.
They would seem to have little in common. That would be spectacularly wrong. I.M. Pei was an immigrant from China. Giannis Antetokounmpo's nickname is the 'Greek Freak', because he too is an immigrant. Neither of their journeys to the United States was easy.
Remember our piece a little while back about the Chinese Exclusion Act? Passed in 1882 it basically froze immigration from China until its' repeal in 1943. Pei was able to come to the United States only because he was accepted to the architectural program at the University of Pennsylvania in 1935. He was able to stay in the U.S. as a student as he transferred to MIT to complete his undergraduate degree, then the Harvard Graduate School of Design for post graduate studies.
Who knows what would have become of his dreams of practicing in the U.S. if not for World War II and the U.S. – China alliance against Japan? Suddenly, the Chinese Exclusion Act didn't fit government needs. Pei  volunteered to work for the National Defense Research Committee, a dull name for a department tasked with scientific research into advanced weapons technology. Pei's worked there for two and a half years, most of his work was classified and has never been revealed.
Pei became a U.S. citizen in 1952, something that was probably unthinkable when he first sailed to San Francisco.
So, what about the Greek Freak? Well, he's a permanent resident of the United States – and beloved Milwaukee resident – because of his talents as well. Giannis was born to immigrants from Nigeria in a country with no birthright citizenship – Greece. While he grew up, Greece became impoverished and seemed to take it out on immigrants and refugees.
Giannis grew up essentially stateless. He wasn't a citizen of Nigeria or Greece and had very few legal rights. Work was not much of an option without 'papers' – something that effected the entire family. As Giannis grew up he helped with the family finances selling sunglasses, bags, and watches on the street.
But, he started playing basketball when he was 13. The son of two amazing athletes – his mother was a high jumper, his father played professional soccer – he took to the game . . . and he grew.
He was finally granted Greek citizenship when it was obvious he could help the Greek National Basketball team and he was going to be drafted by the NBA. The Greek government, in effect, didn't want him becoming famous as a Nigerian or American.
And, perhaps, they didn't want Giannis to have problems with our immigration system when he came to play for the Bucks in 2014. As he surely would have as a 'stateless' person.
We wonder – because, unfortunately we have to – what Pei's and Giannis' fates would be trying to immigrate to the U.S. today. Would they be welcome? Would they find it as easy to get work permits? Residence?
In either event, our country would be so much less than it is without the contribution of I.M. Pei; and so much less fun with the Greek Freak, and that should concern us all as we watch the current administration do everything in their power to keep people like them from coming here.