Can I obtain a Green Card without an H1B visa?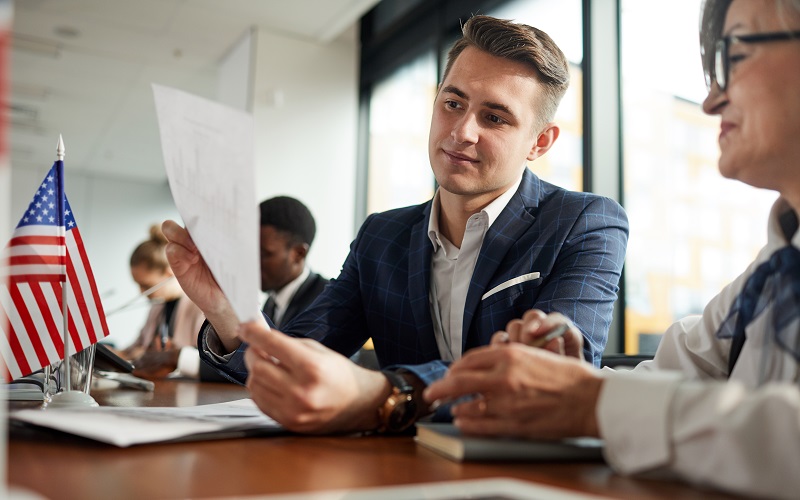 Before answering the question, let us briefly review what each document is for:
The Green Card or Permanent Resident Card is the document that grants legal status to live and work in the USA.
Usually, there must be a sponsor applying for the Green Card in favor of another person, it may be a family member or employer. However, you can also obtain one through the Electronic Diversity Visa Lottery.
Once issued, the Green Card is valid for 10 years.
On the other hand, the visa is an authorization that allows entry to those countries that require it. Depending on the country, the visa can be a stamp in the passport or an additional document.
There are also two types of visas, immigrant and non-immigrant, the H1B belongs to this last category. The H1B visa is a non-immigrant visa for temporary workers and is assigned specifically for individuals with specialized occupations.
To qualify as a specialized occupation, you will need to prove that your educational level is adequate according to the functions to be performed in your job. You must have a university or postgraduate diploma, which will be the minimum requirement for the position.
The initial validity of the H1B visa is three years, but it can be extended for up to six years.
Keep in mind that the H1B does not guarantee automatic residence, but while it is valid you can request an Adjustment of Status for family or work reasons, and then obtain the Green Card. This is known as a dual intent visa.
The answer to the question, can I get a Green Card without an H1B visa? will depend on your specific situation.
You can obtain your Green Card without an H1B visa if the petition is by family bond when a US citizen submits a petition for his/her parents, spouse, children, and siblings.
Processing and waiting time for this process may vary between 12 months and several years, depending on the family member requested, and the priority dates.
If the petition is for employment reasons, employers can apply for the Green Card for foreign workers if that position cannot be filled by a US citizen or a Lawful Permanent Resident.
However, if the company does not sponsor the Green Card, but you meet the requirements for specialized occupations, you can instead apply for an H1B visa. Remember, with a valid H1B visa you can request your Adjustment of Status and obtain the Green Card.
At Quiroga Law Office we are willing to help, we can advise you with the immigration procedures that you and your family need.
Do not hesitate to contact us, our team of lawyers will take care of your case and will be with you throughout the process.