Can a DACA recipient marry a U.S. citizen?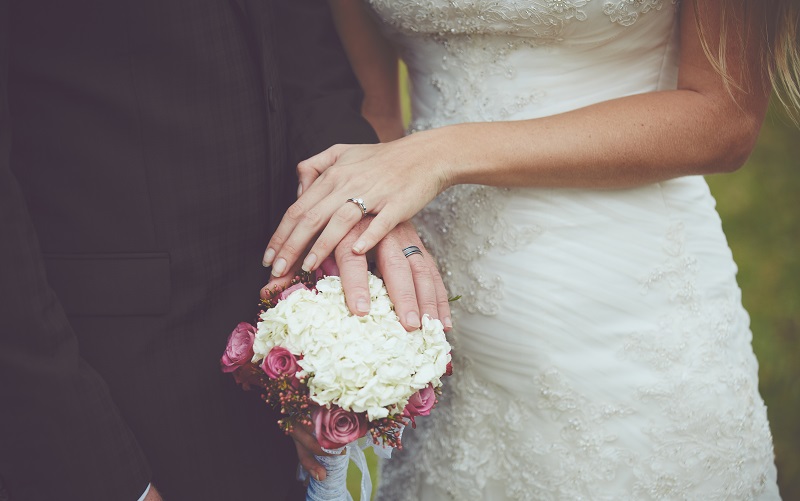 If you are a DACA recipient and plan to marry a US citizen, please read carefully. Here you will find everything you need to know about it.
Let us start with the basics. We all know that DACA does not grant permanent residence nor citizenship.
DACA makes it easy for dreamers to have work authorizations, access to education, Social Security numbers, subsidized health, among others. But this policy does not change immigration status permanently, something that could be achieved through marriage with a citizen.
It is also important to know that each case is different, so there will be additional factors to keep in mind before answering the question.
So, can someone who has DACA benefits marry a US citizen?
The answer will depend on several factors and situations, but in general terms, yes, they can.
U.S. citizens are free to marry whoever they want and marrying someone from DACA is not prohibited. Although his/her citizenship status will not be affected, his/her partner's will.
If you are currently a DACA recipient, marrying a U.S. citizen will open the possibility of obtaining your marriage-based Green Card.
To move from DACA to the Green Card, you must fulfill the eligibility requirements. This means that your marriage must be legal and in good faith, and you just did not get married for the immigration benefits.
Possible case scenarios:
You had a valid visa that gave you legal entry to the United States when your parents brought you.
If you later obtained DACA and married a US citizen, you could prove that you exceeded the original time on your visa.
In other words, you stayed in the country for longer than allowed. If this is your case, you would not need to leave the country and reenter, nor apply for an inadmissibility waiver.
You did not have a valid visa or entered the country illegally when your parents brought you to the United States.
If you are married to a citizen and applied to DACA before your 18th birthday (or 180 days after you turned 18), you can return to your home country and apply for your Green Card by marriage at your local embassy.
If you do not have an "advanced parole" and more than 180 days have passed since you turned 18, the process is different. You will have to leave the US and apply for a Green Card in your country, but you could also be subject to an entry ban of up to 10 years.
To solve this, you can request a waiver and follow additional procedures.
Finally, if you entered the country illegally several times, you may be permanently barred from entering the U.S. without exception.
Please note that these cases are for reference only and are not, in any way, to be considered as legal advice.
Always count on the advice and experience of an immigration attorney who knows about DACA and Green Card cases. That is how you will be sure that you will be legally and properly represented. Seek advice before starting your process.
Remember, your Green Card process may take some ­time, and it may vary according to the pending applications at USCIS. That is why it is recommended that you keep your DACA valid, renewing it when is needed, so you cannot lose the benefits of deferred action.
Once you receive your Green Card based on marriage, you can waive DACA benefits.
The best way to successfully complete this process is to have the advice of a certified immigration attorney.
At Quiroga Law Office we are willing to help, we can advise you with the immigration procedures that you and your family need.
Do not hesitate to contact us, our team of lawyers will take care of your case and will be with you throughout the process.
Request a consultation or call us, (509) 498-3485.