5 Tips to Choosing an Excellent Immigration Lawyer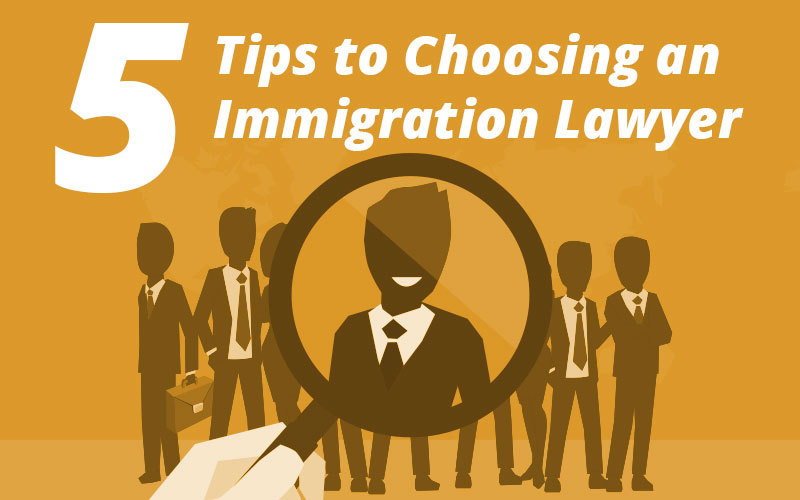 The US immigration process can be very complicated, confusing and time consuming. Having a good immigration attorney fighting for you can make all the difference to your case. On the flipside, a bad immigration lawyer can fail to deliver the promised services, overcharge you and/or harm your case in a way you might never recover from.
The best way to start the immigration process for you and your family is to research immigration attorneys and law firms. But what benchmarks should you keep in mind as you go through the process of interviewing immigration attorneys/firms?
Take note of these tips as you evaluate which attorney is the best one to help you reach your immigration goals:
1. Get a Referral
Often word-of-mouth is the best way to choose an immigration attorney. Your network of family, friends or colleagues may know other individuals who have dealt with immigration attorneys in order to acquire a green card residency visa or other benefit. You can learn firsthand about the kind of experience the individual had when working with the immigration attorney.
2. Asking for References
After you've been referred to a good lawyer, schedule a consultation where the lawyer strategizes his/her plan of action for your individual situation. Be sure to ask for references. A good immigration lawyer should have great online reviews (Google, Yelp, Avvo) and an abundant list of happy former clients willing to recommend the firm's services. Other possible resources are researching them via the local bar association, the local chapter of the American Immigration Lawyers Association (AILA), and a member in good standing of the Better Business Bureau.
3. Consider More than Just Price
Don't blindly choose an immigration lawyer based on pricing. Like many things in life, you get what you pay for. There are plenty of sub-par immigration attorneys out there offering reduced pricing versus the competition. Some may be handling too many cases at once and don't have a proper team to dedicate quality time and personalized service to your case. Others may not have the proper experience in complicated areas of immigration law.
Invest your time in researching the reputations of all the lawyers you evaluate. Don't be afraid to invest a few thousand dollars on a quality lawyer. It's not worth the risk of wasted time and having a delayed or rejected process because you want to save money.
4. Hiring a Lawyer Who Speaks Your Language
Choose a lawyer (and a firm) which speaks your language fluently. This improves communication throughout the process and ensures that you and your lawyer are understanding complicated legal nuances.
5. Build a Relationship with your Attorney
A visa is your first step in being able to legally reside in the United States. It may be the first, but likely not the last, time you're communicating with the USCIS.
It is critical that you build a good relationship with your attorney (and their firm), so that they can serve you in the future when you are ready to take the next step in your process.
Filing for legal papers to live in the United States can be a complex process, but having the right people fighting for you can simplify the ordeal. Utilize these five tips when evaluating the right attorney to expertly handle your unique situation.
---
To find out more about our immigration services, call Quiroga Law Office, PLLC today at (509) 927-3840, request a callback, or request a consultation.