21 Savage and You.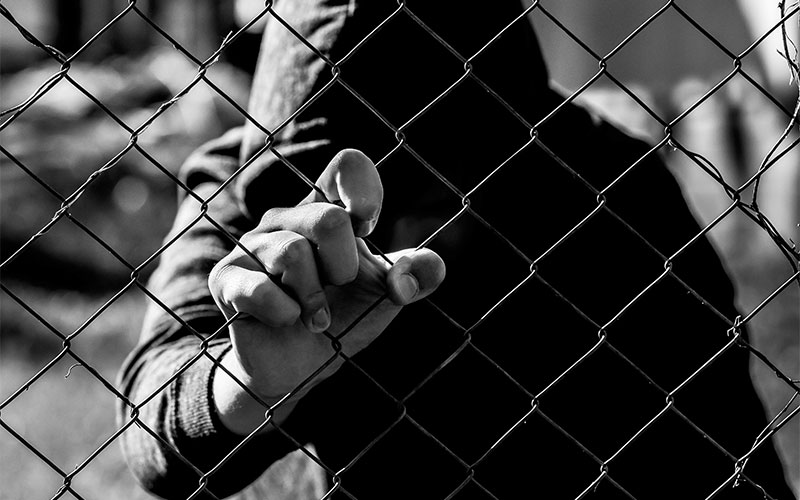 The rapper 21 Savage is up for Record of the Year at the Grammys this year but, barring a miracle of sorts, won't be there, he's sitting in twenty-three hour a day lockup in an immigration detention center in Georgia.
The story of 21 Savage's arrest and detention – the one that emerged after the 'official' ICE statement – should concern everyone with any kind of immigration status in the United States.
Yes, that's a very troubling and very broad statement. It's also true, here's why:
When 21 Savage (his real name is She'yaa Bin Abraham-Joseph) was arrested not long after a pre-Super Bowl concert he gave in Atlanta, ICE stated the following: Abraham-Joseph was a British citizen who came to the U.S. at age 14, overstayed his Visa, had a conviction for drug possession, and, that his "whole public persona is false." The ICE statement went on to leave the distinct impression 21 Savage had been dodging them for years and had been, at some point, facing deportation.
Almost none of that was true.
Abraham-Joseph was brought to the United States by his parents when he was 7. He's was and is a DACA kid. He has no criminal record. He never previously face deportation. He never hid from ICE, as a matter of fact he has a team of immigration attorneys who applied for a U Visa for him in 2017. ICE and the courts certainly knew where he lived.
And, about the 'false public persona': Ice T, Childish Gambino, Jay Z, Dr. Dre, Ice Cube, Nas, Eminem … it's part of the culture.
Then, of course, there is the fact – for those of you who do not follow rap or hip-hop – that 21 Savage is famous. He's a star. He is incredibly easy to find on any given day, anywhere. He was a headliner at the Bud Light Super Bowl Music Fest / EA Sports Bowl Welcome to Atlanta Super Bowl weekend kickoff concert attended by thousands and covered by every media outlet.
Failing that, ICE could easily have walked up to him on any given day as he was working with one of his three Atlanta based charities. Perhaps the one that helps underprivileged kids learn financial literacy. Or the Issa Back 2 School Drive that gives out backpacks, shoes, uniforms, and school supplies to thousands of school kids every year. Or the one that encouraged kids to swap real guns for paintball guns and saw the shooting rates in Atlanta plummet.
21 Savage was easy to find.
So, why now?
His legal team – and Rolling Stone Magazine, The New Yorker, The Washington Post, and dozens others – "have speculated as to possible ulterior motives for his arrest and detention, including that he released music five days prior to his arrest by ICE, which included new lyrics condemning the behavior of immigration officials for their detention of children at the border." 
Here's part of those lyrics:
Been through some things but I can't imagine my kids stuck at the border

 Flint still need water

People was innocent, couldn't get lawyers.
Despite his fame and extremely close relationship to the city of Atlanta, Abraham-Joseph was denied bond at his first hearing.
The lesson here is simple and one we continually try to stress to the immigrant community – in this current political climate, please take every preventative measure you can, while keeping a low profile, to forestall any potential action down the road.
If you have the slightest question about your status, talk to us. Please.