The Government Shutdown and Immigration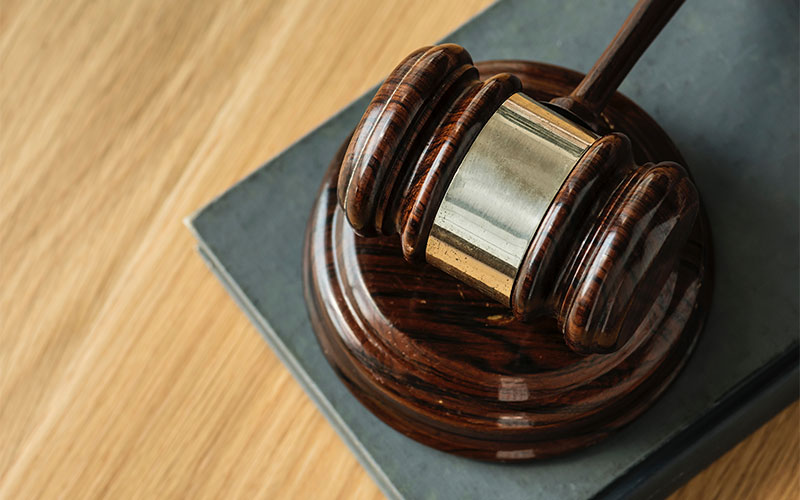 Happy New Year! We're starting off with a new series of blogs for 2019 – a blog a week covering all things immigration: current news, cases, history, culture, legislation, current law, the courts, and more.
This, the first post of 2019, was penciled in as a '2018 in Review' type article, the kind that's everywhere for the first few weeks of a new year. To be followed, of course, by the usual 'What to Expect in 2019' piece.
It's something of a time honored tradition in all forms of media and we were headed that way until the impact of the Federal Government shutdown became more and more evident over the past week  . . . and we ran across a series of articles about the shutdown and the immigration courts.
We couldn't ignore them, so the 'year in review' is on hold and here's our take on today's news and what it means for our clients and potential clients.
Rolling into December our immigration courts – nationwide, not counting everything going on at our southern border – were backlogged. The Washington Post estimated that dockets were already backlogged by almost 1 million cases.
On December 26th, all immigration judges not involved in the detention cases on the border were furloughed – sent home – along with their court clerks. In short, then, there's no one to hear immigration matters, and even if there were there's no one to handle scheduling and manage the already overflowing dockets.
This is having, and will continue to have, a compounding effect through every immigration court. Right now, hearings cancelled in the last week are being rescheduled for 2021. Which, according to the furloughed judges and court personnel is unreasonably optimistic.
The effect of the shutdown on the immigration courts won't really be felt until the budget fiasco is settled and the judges and clerks and all the rest of us go back to court.
Some immigrants with business before the court, however, are looking at the shutdown as a sort of 'reprieve,' like having a chemistry final exam cancelled by a blizzard.
A day, two days, two years, the effect is the same, eventually you have to take that test. Better to take the gift of more time to study.
That's more than an apt warning here: when the shut down ends and the courts reconvene the backlog has to be cleared. It will be cleared by hearing cases. Quickly. Very quickly.
As Ashley Tabaddor, president of the National Association of Immigration Judges recently told NPR,
We don't have time to adequately consider the cases that we do have, much less have to spend extra time to think about what we're going to do with all the cases that have to be rescheduled. 
In practice it means this – when you go to court you must be completely, utterly prepared in every possible sense. Your story short, simple, compelling, and to the point. Every single form and piece of paperwork perfect.  Perfect. The court does not have the time, and certainly won't have the inclination, to spare a moment so you 'can square things away.'
Now, then, is the time to work with your lawyer and make sure everything is and will be in order. The court needs to clear cases as fast as possible, they will not accommodate, they will not recognize excuses. They will make a ruling.
How serious is it? A CNN documentary recently compared a day watching cases in immigration court to "death penalty cases heard in traffic court settings." Complex cases, then, heard in five or ten minutes and judgement passed.
The unprepared have no chance in that environment and it's only going to get worse. Please act accordingly.