Spokane attorneys are avoided by insurance companies
Dealing with insurance companies alone can be very expensive
Most Spokane attorneys try to warn you against dealing with insurance companies on your own. If you are in a car accident or have an incident where an insurance claim must be filed, it is likely that the carrier ask you for a recorded statement.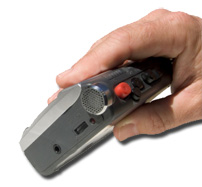 Giving a recorded statement without any legal representation or not having any lawyer present can come back to haunt you.
The recorded conversation often times never leaves the possession of the insurance company and therefore you will be disputing statements you made without evidence of what you actually said.
We recommend to our clients to never give a recorded statement. Some Spokane attorneys recommend to only giving the statement if your lawyer is present. At Quiroga Law Office, we believe these statements can be very damaging and, in many cases, the damage cannot be undone. We believe you should not give a recorded statement unless your policy requires you to give one.
Note: most insurance policies place the duty to cooperate on the insured. This duty essentially requires you to help your own insurance company in any claim investigation. Insurance adjusters often quote this clause to compel you to give a recorded statement; however, most policies do not require that a statement be recorded.
If your policy specifically requires you to give a recorded statement, then you would have to comply; nevertheless, you have the right to have your lawyer present, or as many Spokane attorneys as you feel you need – not just one. No insurance policy can take away your right to be represented by an attorney.
In any scenario, if an insurance company is putting pressure on you to give a statement, it is prudent to contact the Quiroga Law Office. We can help you assess if you need legal representation when giving this statement.
There is a strong difference between recorded statements and statements under oath. Most insurance policies do outline the right (the insurance company's right) to request an insured to give a statement (not recorded) under oath. If the statements made under the oath turns out to be untrue, the insured can be prosecuted for perjury – a very serious offense.
Many Spokane attorneys will not be able to help you "get out" of giving this statement under oath; however, the Quiroga Law Office can guide you in the process so you do not make a compromising statement that can be construed as misleading.
Be aware of the friendly adjuster
In many insurance claims here in Spokane, insurance adjusters can be high pressure individuals that want to persuade you into doing something that you do not want to do, like giving a recorded statement, filing forms, and/or signing documents.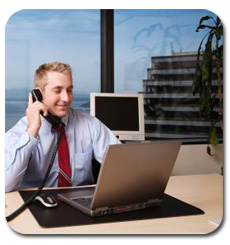 On many occassions, injury adjusters will attempt to settle for pain and suffering, lost wages, and medical expenses the same day of the accident.
In some instances, you will be offered as low as $75 for your damages. Many Spokane attorneys believe this is a tactic to get a quick settlement without really thinking about your long term care.
There are a lot of genuinely friendly adjusters who want to help. However, it has been our experience that adjusters must meet very hard deadlines, goals, settlement expectations, and loss ratios. Injury adjusters could appear to be very nice, but might simply get you to sign a release. If you do settle with an injury adjuster, it is very hard, if possible at all, to go back and ask for more funds for medical treatment.
Never settle a claim until you consult with a lawyer or contact the Quiroga Law Office, and never settle until you know you are completely recovered from your injuries.
Many Spokane attorneys refer claims to our Office | Contact the Quiroga Law Office now.
Contact one of our Spokane attorneys now!
Read more about:
Overview of this area of law
Washington negligence law
Negligence: Duty and Breach
Negligence: Causation
Negligence: Remedies and Damages
Defenses to Negligence
Spokane car accidents
Washington products liability
Bodily injury, fault, and other issues
Personal injury claims
Types of Liability Claims
Dealing with insurance companies
Intentional Injuries
Going to trial – overview