Jaws, Work Visas, and Immigrants [not] at Work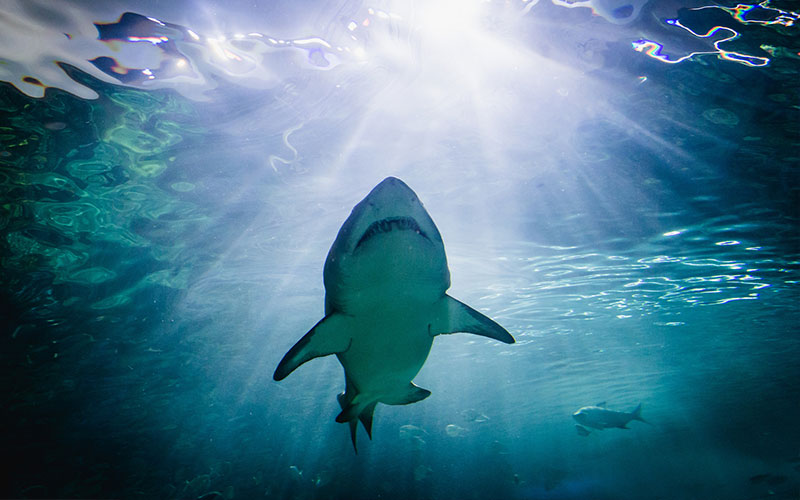 Remember Jaws? Okay, that's probably a stupid question, the world remembers Jaws. But, do you remember one of the underlying themes of the movie? Quick review: the movie occurs in a small, fictional island off Cape Cod, Amity Island. In Peter Benchley's novel, Amity is clearly based on his home town, Nantucket. The movie was mostly filmed on Martha's Vineyard. Both are a ferry boat ride away from Cape Cod.
In the novel and the film, Amity's mayor refuses to shut down the beaches even after the first few deaths because, as he succinctly explains over and over, 'the island makes virtually all it's yearly revenue in the summer.' Shut down the beaches drive away the tourists, watch revenues tank. As in all summer tourist towns the world over, money lost in the summer will never be recovered during the rest of the year.
Well, it's happening to the Cape and Islands again now and sharks are not involved. Restrictions to the H-2B visa is this summer's Jaws. Simply, those restrictions have led to far – far – fewer summer workers in the hotels, restaurants, shops, ferrys, and banquet halls of Cape Cod, Nantucket, and Martha's Vineyard.
So fewer foreign workers that some famous restaurants have had to close several days a week. Bars are closing early at night, hotels aren't able to handle their usual full capacities. Employers on the Cape and Islands also note that this is further exacerbated by cutbacks in the J-1 student visa programs ( that's an exchange program that allows foreign students to work and travel in the United States during their summer vacations).
The dearth of immigrant labor is having profound effects on an area as dependent on summer tourism as ski areas are in the winter. It has effects that are not immediately noticeable. This from the Boston Globe's recent report on the shortage:
"You can't fire people, because there's no one to replace them," said the restaurant owner, who asked not to be identified. "I'm not making it work. I'm making it not totally collapse."
And, it's only going to get worse. When high schools and colleges go back to school in late August, the workforce will be depleted further just before the big Labor Day weekend.
Also, virtually all the employers interviewed noted that immigrant workers were far more reliable than U.S. students for the simple reason that "H-2B workers, they'll stay with you," said a restaurant owner "If they don't, they have to leave the country."
It's an example of political posturing – in this case by Republicans and Democrats – to stress Americans in the workforce. Without regard to the realities. As virtually every employer on Cape Cod, Nantucket, and Martha's Vineyard can attest.