A Whistle Blower Immigrant and Deportation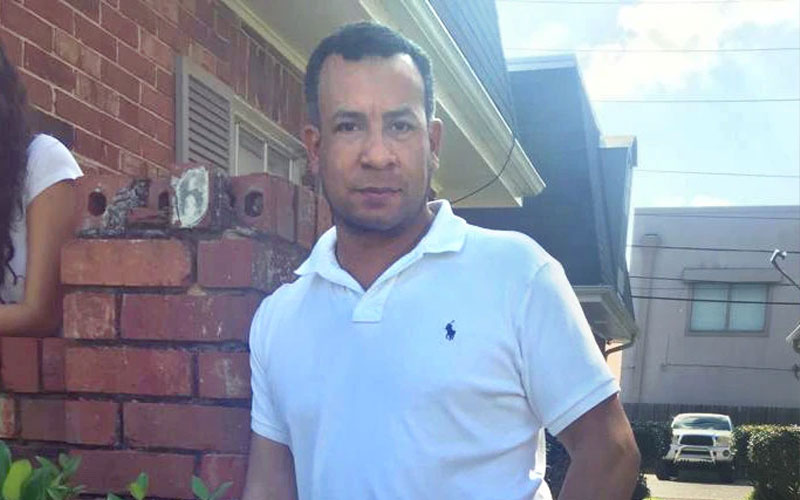 This is a bit of news that may have been missed under the flood of events last week: an immigrant was deported. On the day after Thanksgiving, Delmer Joel Ramirez Palma was deported to Honduras. Ordinarily, this would not be news. Many people are deported. Palma's deportation, however, made national news.
Why Palma? What elevated his story to national prominence? It's not the fact that he emigrated to the United States from Honduras in 1999. It's not the fact he married and had a son – a U.S. citizen. It's not the fact he  worked in construction all around New Orleans for 18 years. It's not the fact he was scheduled for deportation in 2016 but received a stay because he showed that his removal would harm a United States citizen – his son. It's not the fact the stay was removed on October 6th.
None of that, unfortunately in 2019, is remarkable in any way.
What makes Palma's story stand out is this – he was working in the new Hard Rock Hotel in New Orleans when it collapsed. He somehow managed to escape, three co-workers were killed as the building crumbled around them. Palma has suffered from headaches, inflamed internal organs, torn muscles, upper and lower back pain, and lapses in consciousness since the collapse.
Palma had continuously warned his supervisors about safety concerns. Two days before the collapse he told them he had felt the floor underneath him moving as he worked. His warnings were ignored . . . before the collapse.
After the collapse OSHA, part of the Department of Labor, opened an investigation based on evidence Palma shared. He was a key witness in their investigation of the collapse. Key witnesses of federal investigations by the Labor department are not supposed to be arrested or deported by ICE, according to a 2011 agreement.
That did not help Palma when he went fishing as part of his recovery and was asked for his papers in a National Park by fish and game wardens. When he could not, of course, produce any they called the Border Patrol. He was arrested and deported in a few weeks. Despite pleas from the Labor Department, the New Orleans City Council, and several law firms representing the dead and injured workers.
An agency representing construction workers issued this statement:
"Delmer Joel Ramirez Palma's deportation leaves every one of us less safe. The next time a building collapses, we will wonder if it could have been prevented if our federal agencies had prioritized answers and accountability for the survivors of the Hard Rock, we will wonder if the same bad actors are to blame, and we will wonder if potential whistle-blowers kept silent because they saw what happened to Joel."
There are many lessons here and you will probably draw your own conclusions about some of them – such as the wisdom of fishing in a National Park without a even a valid driver's license after the stay had been removed.
The gist is this, right now the Trump Administration prioritizes deportation over most – if not all – other national interests. Even when, as here, American citizens may well be harmed.
Understand this and act accordingly and speak with an attorney whenever you have the slightest doubt about something. Anything.
Call us while we can help.
Photo: via family of Delmer Joel Ramirez Palma