Spokane Valley Immigration Attorney Makes Super Lawyers List – Hector E. Quiroga Sr. Among Washington's Best Lawyers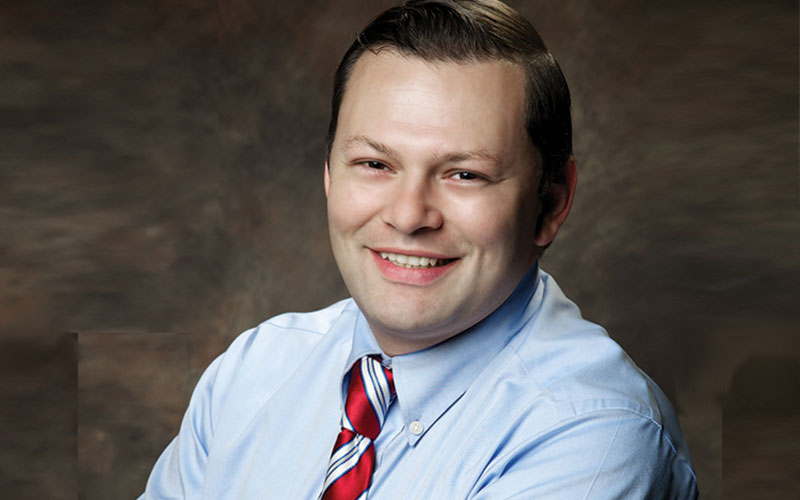 Contact: Hector E. Quiroga Sr., 509-255-3522
SPOKANE VALLEY, Wash. — A leading professional publication has ranked Spokane Valley Attorney Hector E. Quiroga, Sr. as among the top 2.5 percent of young attorneys in Washington State. Quiroga was named a "Rising Star" by the magazine Super Lawyers, a Thomson Reuters publication, whose rating service designates the most outstanding attorneys in the United States and United Kingdom. Attorneys under 40 or in practice for fewer than 10 years may qualify as Rising Stars. The selection makes Quiroga the only eastern Washington immigration attorney and the only immigration lawyer from Spokane Valley on the Super Lawyers list. "This is a great honor, and such a surprise," Quiroga said upon hearing the news of his selection. "To be chosen, I had to go through a very rigorous process, which makes it all the more gratifying.
"To achieve this sort of professional recognition validates my decision to pursue my passion for helping others, and focus mainly on immigration and bankruptcy law."
A career that speaks for itself
Although many are nominated for the Rising Stars list, Quiroga caught the attention of the Super Lawyer panel during its own, independent search for the cream of the legal crop in all 50 U.S. states and the U.K.
In its profile of Quiroga, the publication describes his meteoric path to partnership at his own rapidly-growing firm, a journey that began in 2000 when he moved to the U.S. in order to escape a civil war in Colombia, his native country. He knew no English.
"He had to leave behind his family, culture, and heritage," the profile states.
In just 15 years, Quiroga has graduated with honors from Gonzaga University's undergraduate and law programs; served as a law clerk for the Honorable Chief Judge Robert H. Whaley for the Eastern District of Washington Federal Court; worked at the Washington Attorney General's Office and the state Department of Labor and Industries; and started the Quiroga Law Office, PLLC, with his wife, Casey, also an attorney.
"He has… become a business owner, a homeowner, a husband, a father, a writer, and last but not least, a United States Citizen," the profile adds. In 2014, he shifted his emphasis to immigration law, which composes some 80 percent of his caseload, and bankruptcy, which makes up 20 percent. In the past year he has also expanded his firm, nearly doubling its size, and become an adjunct professor at the Gonzaga Law School.
A rigorous review process
Quiroga's inclusion on the Super Lawyers roster places him firmly in the upper echelon of Washington's legal field. Only 5 percent of attorneys in any state makes the list, after a lengthy, intense review that combines peer nominations and evaluations with independent research.
Every year, a panel of legal experts reviews nominations it has received and searches for outstanding lawyers in each state, then evaluates candidates against 12 indicators of peer recognition and professional achievement including verdicts/settlements, pro-bono and community service, honors/awards, scholarly lectures and writings, and education and employment background. Candidates also undergo peer review by attorneys in their respective fields of law.
The final published lists, intended as a resource for clients and other attorneys, comprise only lawyers in more than 70 practice areas eligible for hire by the public—those in private practice and Legal Aid attorneys.
The lists appear annually in state and regional editions of Super Lawyers Magazines and in inserts and special advertising sections in leading city and regional magazines and newspapers. All attorneys selected for inclusion in Super Lawyers, regardless of year, can be found on SuperLawyers.com.