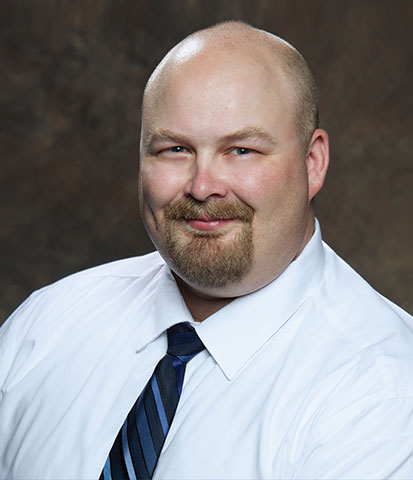 In the Quiroga Law Office, PLLC, Director of Operations Joseph Rouse acts on the front lines as right-hand-man to the office attorneys.
Behind every great lawyer is a great Director of Operations. In the Quiroga Law Office, Joe assists the office attorneys in anything including document preparation, file handling, drafting pleadings, and ensuring that all legal documents are properly sent to the court to be filed.
He also assists the attorneys in refining their oral arguments, often playing "devil's advocate" at times by pretending to be the opposing lawyer. Finally, Joe makes it his job to keep contact with clients and making sure they always know the next step in each case.
Giving Clients a Hand Up
"Ultimately, that's what we do," he says. "We help our clients. We give them a hand to grab and help them get back up through the whole process," whether they need legal help with immigration or with bankruptcy – the firm's areas of focus, both fraught with complexity.
"It can be very confusing," he says, speaking of both immigration and bankruptcy law. "Each is its own little world, with its own set of rules and regulations you have to follow. It's easy to get lost."
A Spokane native, Joe knows little else that he would rather be doing than being a Director of Operations. His life revolves around the legal field as he supports his wife who is going through Law School to be a lawyer herself. Joe is quite content with his education in Director of Operations studies at ITT Technical Institute – also valedictorian of his class – and has become smitten with immigration law, in particular.
Helping others: a great feeling
One of his favorite cases, he says, involved his participation in assisting a client's spouse in obtaining her permanent resident Green Card, and allowing a lawful entry into the United States.
"She was in Mexico for a long time, separated from her children, and her husband came to our office seeking help," Joe recalls. The firm applied for a waiver allowing her to achieve permanent U.S. residency, and U.S. Citizenship and Immigration Services approved it.
"Through my research, we were able to help reunite this family," Joe says.
A family man, all the way
Family holds a special place in Joe's life. His favorite memories involve playing card games with his wife, her grandpa (now deceased), and his mother and grandmother – hours of card games, with popcorn and much laughter. "I always loved doing that," he says.
Coming from a close family, he appreciates a close relationship with Beckie, too, whom he married in 2013. The couple enjoys cooking together, camping together, and taking freewheeling road trips to wherever the road takes them. "We just get in the car, pick a highway, and drive."
A perfect career fit
He enjoys being a Director of Operations so much that he can easily imagine himself in the position for a long time. It's satisfying, he says, to be the good Director of Operations behind terrific attorneys.
"An attorney has a lot on their plate and I assist them in making sure they're doing everything according to court rules," he says, and points out that each court and jurisdiction operates under a different set of regulations.
Joe is a man of action in the office, but a humble man as well. "I try my hardest to make everything easier on them – to make sure our attorney's go to court ready and prepared every day." If you ask the attorneys at Quiroga Law Office though, he doesn't just try, he succeeds.
Contact Us
SCHEDULE A CONSULTATION
(509) 255-3522