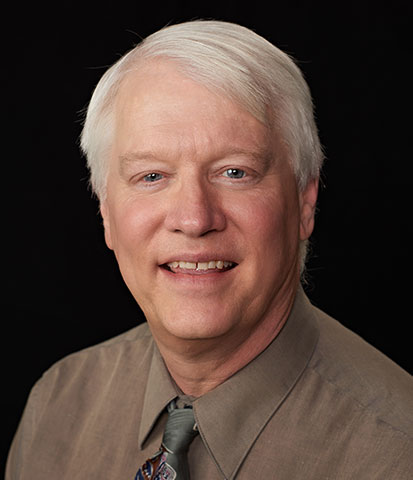 Immigration Director Greg Cunningham brings to our firm a wealth of experience in immigration issues and law as well as a reputation as one of the preeminent immigration advocates in eastern Washington.
As founder and director of the Immigration Services program at Catholic Charities Spokane, Cunningham reached out to immigrant populations throughout the 13-county Spokane diocese, a territory comprising of the Tri-Cities, Okanogan, and Walla Walla. His training included extensive coursework in immigration law, Spanish, program management, and more.
During his 13 years at CCS, he established himself as a trusted expert in legal issues and in navigating complex bureaucracies, and a passionate advocate for the rights of area immigrants and their families.
A 20-year resident of the Spokane area, Greg was born and raised in Seattle, and graduated magna cum laude from Seattle University with a degree in foreign languages. He also has a master's degree in teaching English as a second language from Eastern Washington University.
As Immigration Director at Quiroga Law Office, Greg primarily assists the firm's attorneys with legal research and case filings, with an emphasis on Hector Quiroga's immigration practice. Already a trusted individual in the immigrant community, he continues to offer his expertise and guidance on a variety of immigrant issues including domestic violence, employment, residency, and citizenship.
He and his wife. Gina Mikel Petrie, a professor at Eastern Washington University, have five children, ages 8 to 28. His interests and hobbies include home improvement, writing, playing guitar, sailing, and antique automobiles.
Experience
Catholic Charities Spokane Refugee and Immigration Services — 2001-2014
Greg became program director at CCS Refugee Services on the recommendation of its outgoing director, whom Greg had approached about creating an outreach-and-assistance program for immigrants.
Shortly after taking the position, he created CCS's Immigration Services program, working with parishes in the 13-county diocese to reach out to immigrant communities with assistance, and forming relationships with domestic violence shelters, the state Department of Social and Health Services, and the local U.S. Citizenship and Immigration Services office.
Greg also oversaw case-management for Hurricane Katrina refugees as part of the FEMA-funded Katrina Aid Today, and developed an area-wide disaster management program with staff and other Catholic Charities Program directors.
Presentations
Greg regularly presents to classes and organizations and at conferences on immigration law and related topics, including at Gonzaga University, Eastern Washington University, and the Faith Action Network Legislative Action Conference at St. John's Episcopal Cathedral in Spokane.
Greg Cunningham recently spoke on "Immigration Consequences of Crime" before the Kootenai County and Spokane County bar associations, and presented on the negative economic impact of immigration enforcement at the Pursuit of Justice Conference held at Gonzaga.
Degrees
Eastern Washington University — M.A., Teaching English as a Second Language, 2001
Seattle University — B.A., Foreign Languages, 1985
Seattle University — Washington State Secondary Education Teaching Certification, 1987
Seattle Central Community College — A.A., Marine Carpentry, 1981
Honors
Catholic Legal Immigration Network, Inc. — Best New Immigration Program Serving in a New Area or Serving an Underserved Population, 2005
Memberships
TESOL (Teachers of English to Speakers of Other Languages) International and WAESOL (Washington Association of Education of Speakers of Other Languages).
Languages
He speaks French and Spanish.
Contact Us
SCHEDULE A CONSULTATION
(509) 255-3522