How many times can an american citizen marry?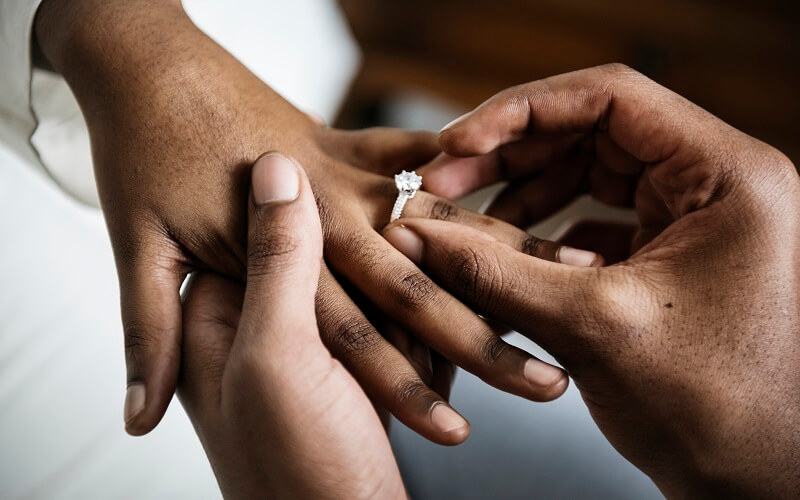 When an American citizen marries a foreigner, the latter can receive certain immigration benefits, such as obtaining a Green Card, becoming a permanent resident, and, after some time applying for citizenship by naturalization.
But are there limitations that prevent an American citizen from marrying more than once? How many times can a citizen petition for a foreign spouse? At Quiroga Law Office, PLLC, we will tell you this and more.
How many times can a citizen marry a foreigner?
A US citizen can marry a foreign or non-citizen immigrant, but he/she will need to consider immigration laws for his/her spouse to move to the United States permanently.
The first thing to keep in mind is that for immigration purposes, authorities only recognize certified marriages.
But laws do not allow multiple marriages, even when other countries might. This is known as polygamy and is prohibited in the United States. Also, immigration authorities do not process petitions for more than one spouse.
Although a citizen cannot be married to several partners at the same time, he/she can marry several times. However, for the new marriage to be valid, the previous marriage must have been legally terminated (divorce certificate, nullity, death of the spouse).
No law prohibits a US citizen from marrying multiple times as long as it is only one person at a time.
There are no limitations for same-sex marriages either, as long as the established requirements are met for the marriage to be recognized as valid in the United States.
However, a citizen who has been married to different foreigners multiple times will raise a red flag to USCIS, which will closely follow petitions for possible sham marriages. 
How many times can someone petition for a foreign spouse? 
An American citizen can petition for his/her alien fiancée to immigrate to the United States up to two times.
After this, it will be very unlikely that USCIS approves a visa application, and the best option for the couple is to get married abroad and then apply for a spousal visa.
There is no set number of times for a foreigner to be petitioned, but immigration authorities will frown upon if the potential immigrant is requested by several people at different times. This might be suspicions and lead to a possible denial of the application.
Also read: Differences between Fiance Visa and Green Card through marriage
In the same way, a citizen can petition for more than one spouse, as long as he/she is only married to one person at the same time.
The law does not limit the number of times that the citizen can marry a foreigner, but the person will be closely inspected by USCIS. The agency will verify that it is a good faith marriage, and it was not only for immigration purposes.
What happens when someone divorces an American citizen?
Before answering this question, remember, divorce and separation do not mean the same.
A divorce is when a court terminates the marriage through legal procedures, while separation occurs when two married people decide to live in different places but remain legally married.
Then, what happens when someone divorces an American citizen? The answer to this question depends on when the divorce occurred.
When a foreigner marries a US citizen and immigrates to the United States, he/she obtains a conditional resident status for two years.
If the divorce occurs before the couple has been married for two years, it can be difficult for a foreign immigrant to obtain permanent residency. However, it is still possible. In that case, it is necessary to prove that there was goodwill, which means the couple intended to live together when they married.
On the other hand, if the divorce occurs after two years, and the immigrant already has his/her permanent resident card, his/her status should not be affected. What may happen is that the person might have to wait longer before starting the naturalization process.
Please keep in mind, the information regarding this article should not be considered legal advice. Contact an immigration attorney if you need assistance with any immigration procedure.
At Quiroga Law Office, PLLC, we are willing to help you. Contact us. Our team of lawyers will take care of your case and will be with you throughout the process.
Request a consultation or call us, (509) 498-3485.