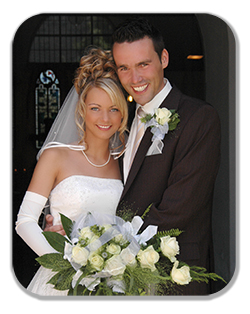 Are you thinking about brining your fiance or your spouse to the United States? This process, at the beginning, may seem simple; however, if the process is not followed exactly as prescribed by the government, it may delay a fiance and/or spousal visa for several months, sometimes years.
To make matters more complicated, a typical visa petition will have two governmental departments involved, the Department of State (all United States consulates are under the Department of State) and the Department of Homeland Security (United States Citizenship and Immigration Services (USCIS) is this department).
This will require a typical petitioner and beneficiary dealing with two different governmental bureaucracies and ensuring that both departments transfer the proper information at the right time between them. This task can be daunting.

Our Approach to your Fiance or Spousal Petition

Should I get married first? If so, should I get married in the United States or in a different country? These are excellent questions most of our clients have and which we help them answer.
Each situation is different as timeframes, cost, family relationships, and cultural considerations play a very important role. Each client's goals are a little different and thus we must evaluate each situation to best achieve the result desired for the client. We work with you to best tailor an approach to a fiance or spousal visa.

Fiance or Spousal Visa Requirements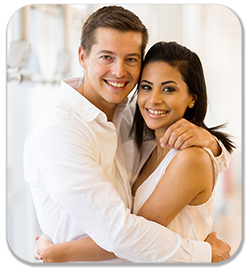 To get a fiance or a spousal visa, the couple must show that the relationship is legitimate (the marriage is not or will not be used to acquire an immigration benefit).
They must show they have physically met in the last 24 months. There are certain cultural exceptions for this requirement.

The United States citizen and/or the legal permanent resident must show they meet the income guidelines set out by USCIS per form I-864P.

Timeframes change to acquire a fiance or spousal visa change according to the respective visa bulletin, the backlog of cases in each consulate, and the current national security and political condition of the country. Current visa bulletins can be found here.

It is important to know that under both fiance or spousal visas, we are able to petition for step-children (under the age of 21) at the same time. This process increases the income requirements, the fees, and, depending on custody and/or other local legal requirements, the timeframe a spouse or fiance may enter the United States.

Equally important is the interview that the fiance or spouse will have abroad. At the interview, an adjudicator may deny the application if the adjudicator does not believe the relationship is legitimate, the couple does not meet the income requirements, the application does not follow all directions, or the non-U.S. citizen spouse and/or children are found to be inadmissible.

To learn more about spousal or fiance visas, or to discuss your specific situation, please contact our office at (509) 927-3840.
Quiroga Law Office all rights reserved | Fiance and/or Spousal Visas
Home | US Citizenship | US Residency | Waivers | Green Cards | Attorneys and Staff | Site Policies | Free Newsletter | Our Blog | Sitemap |
Spokane Office | Kennewick Office | Reviews and Testimonials | Contact us


Hector Quiroga @
Quiroga Law Office, PLLC | Spokane Immigration Attorneys
(509) 927 3840
505 N. Argonne Rd., Suite B-109, Spokane Valley, WA 99212