6 key points about the reopening of the USCIS offices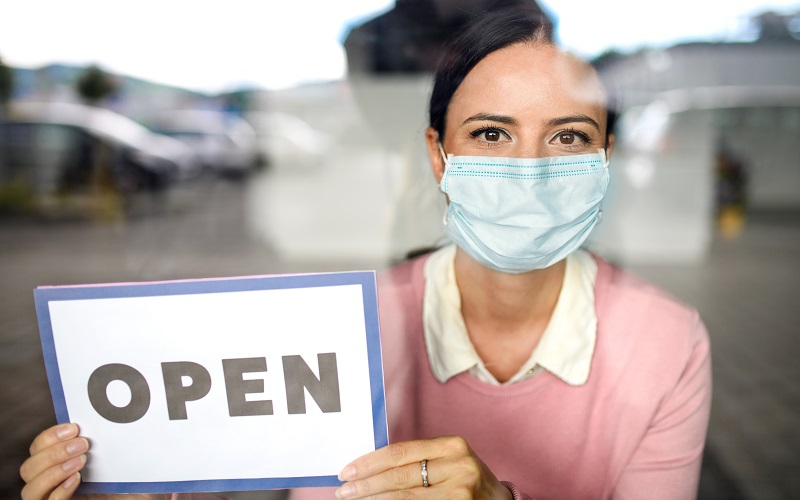 After a two-month closure due to the COVID-19 pandemic, USCIS reopened some of its offices.
Starting on Thursday, June 4, some USCIS offices resumed working in immigration procedures. USCIS reported that some field and asylum offices will provide face-to-face non-emergency services.
Application support centers will resume services later. It also reported that some other services will be resumed gradually, during June.
Visitors will be able to attend interviews for permanent residence, citizenship, and naturalization ceremonies, among other processes. However, you must consider some recommendations to speed up your visit and preventing the spread of COVID-19 in reopened facilities.
These are the 6 keys about the reopening of the USCIS offices for immigration procedures
Safety. The Department of Homeland Security warned visitors to comply with the following guidelines to enter:
Do not attend if

You have any COVID-19 related symptoms, including cough, fever, or difficulty breathing.
You have been in close contact with someone known or suspected to have COVID-19 in the past 14 days.
You have been in quarantine or isolation, due to a medical order within the last 14 days.
Visitors may not enter the facility more than 15 minutes before their appointment
For naturalization ceremonies, you cannot enter more than 30 minutes in advance.
Hand sanitizer will be provided for visitors at the entry points.
Before entering, you will be asked some health verification questions, to continue.
You must be aware of the signs, marks, and physical barriers inside, always respecting social distancing.
The use of a face mask is mandatory, although you will be asked to remove it for identification.
If you do not have one, USCIS may provide or ask you to reschedule your appointment.
Visitors are encouraged to bring their black or blue ink pens.
Interviews and appointments
Immigrants with appointments for Permanent Residence or naturalization interviews must reschedule through the USCIS Contact Center.
Please keep in mind not all offices are open, you are encouraged to visit the USCIS web site for further information.
It will only be allowed to attend the appointment, the applicant, a representative, a relative, and an individual assisting the disabled.
Also, the visitor must arrange to have their language interpreter available by phone if necessary.
Biometric data
Application Support Centers will collect the required biometric data, authorities will inform you about the process to follow. USCIS also noted "people receive a new citizenship letter by mail with specific safety requirements". Though offices will assist people with different dates and times than scheduled, you may have to wait a "significant time".
Naturalization Ceremonies
Immigrants who passed their citizenship exams and were given a date for the ceremony will be informed of it reschedule. The agency also reported that "ceremonies may be shorter to limit exposure to attendees." During the event, no videos will be played, but flyers with information and links to them will be provided.
Asylum Claims
USCIS also informed that office that process asylum applications will automatically reschedule interviews canceled during the closure. Asylum applicants will be notified date, time, and place, as well as safety guidelines.
Even when appointments are in the same place, the immigration officer in charge and immigrants will be in different offices. The interview will be carried out through video, to maintain social distancing measures.
For disabled and or minors, a representative, witness, or trusted adult may also attend the interview.
Premium Processes
USCIS reported the resuming of premium processing (express response) for Form I-129 or "Petition for a Nonimmigrant Worker".
Also, Form I-140 or "Immigrant Petition for Alien Workers", and Form I-907 or "Request for Premium Processing Service.".
Effective June 8, USCIS will accept premium processing requests related to H-1B visas.
Please see more information on other USCIS resuming procedures here.
Attention: USCIS will conduct system maintenance to the Contact Relationship Interface System (CRIS) on Saturday, June 6th, at 11:00 p.m. through Sunday, June 7th, at 6:00 a.m. Eastern.
During these time frames, users may experience technical difficulties with one or more of the following online tools:
Check My Case Status
e-Request
Change of Address Online
Check Processing Time
Civil Surgeon Locator
Office Locator
File Online
myUSCIS Online Account