Gladly Accepted

Subscribe to our Blog


Visit Our Blog
Spokane Personal Injury Attorney
Notes on Causation
A Spokane personal injury attorney must show causation before any recovery of any actionable negligence claim can occur.
In order for a defendant to be liable for damages he, must have "caused" the damage for which the plaintiff seeks compensation. There are two types of causation, both of which must be proved for liability to result.
I. Types of Causation a Spokane personal injury attorney can argue:
Causation in fact- causation in fact refers to whether the defendant's actions were the direct cause of injury. That is, "but for" the action of the defendant the damage would not have occurred.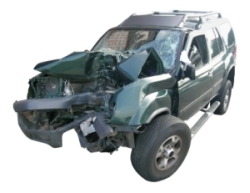 Example- Nixon, as a prank, pulls the chair from under Ford as Ford is about to sit down. Ford falls and injures himself. "But for" Nixon pulling the chair out from under Ford, he would not have been injured. Nixon was the cause in fact of Ford's injury.

II. A Spokane personal injury attorney must therefore show proximate cause:

a. proximate cause- refers to "how closely related" the defendant's actions were to the damages caused. The question is whether it is "just or fair" to hold the defendant liable for the damages caused. Courts have used various tests to determine what is "just," including-

i. whether a reasonable person could have foreseen the injury resulting from his actions, or
ii whether the injury was a "natural" result of the actions.

Example- Nixon, as a prank, pulls the chair from under Ford as Ford is about to sit down. When Ford hits the floor, a rare painting of Washington falls from the wall, resulting in damage to the painting.

While Nixon's prank is likely to be found the causation in fact of the damage to the painting (i.e., "but for" Nixon's actions the painting would not have been damaged), to determine whether Nixon should be held liable for the damage, it must be decided whether Nixon was the proximate cause (i.e., the court must decide if it is "just or fair" to hold Nixon liable for the painting falling off the wall).

A court may consider whether a reasonable person could have foreseen that the painting would fall as a result of Nixon's activity. Alternatively, a court may consider whether the damage to the painting was a "natural" result of Nixon pulling the chair out from under Ford.

III. Proving causation- while a Spokane personal injury attorney can show causation by presenting evidence of causation in fact and proximate cause, res ipsa loquitor is one special form of proving causation that is commonly used in some negligence claims.

res ipsa loquitor (pronounced- rez ip'-sa lo'-qwe-tor)- res ipsa loquitor is a method of proving that a defendant breached her duty of care and caused injury, based purely on circumstantial evidence. The availability of res ipsa loquitor to prove causation is limited to circumstances where a plaintiff can show:

a. that the type of injury is of a kind that ordinarily does not occur in the absence of negligent behavior; and
b. that the defendant was "in exclusive control" of all possible agents and instrumentalities that could cause the accident; and
c. the accident must not have been due to any voluntary action or contribution on the part of the plaintiff.

Once the plaintiff has proven the elements a, b, and c, the burden of proof shifts to the defendant to present facts that the defendant is not liable.

Example- Dr. Vincent performed abdominal surgery on Claude. Two months after the surgery, Claude discovers that he has a scalpel in his abdomen. Because he was unconscious during the surgery, Claude does not have direct evidence that Dr. Vincent left the scalpel in his abdomen. However, Claude will be able to prove that Dr. Vincent breached the duty of reasonable care and caused his injury by using res ipsa loquitor.

At trial, Claude must show that scalpels are not ordinarily left in one's abdomen without negligent behavior during surgery, and that all possible causes (e.g., doctors or nurses present in the operating room) were under Dr. Vincent's control. Finally, Claude must show that the scalpel was not left in his abdomen as a result of Claude's own voluntary activity. Because Claude was unconscious during the surgery, he should have no problem proving that the scalpel in his abdomen did not occur as a result of his own voluntary action.

After Claude proves a, b, and c, the burden shifts to the doctor; to avoid a finding of negligence, the doctor must prove that the scalpel was not left in Claude's abdomen due to his (or his nurse's) negligent behavior. For example, the doctor can prove that no scalpels were used during the surgery.

Contact a Spokane personal injury attorney now! Read more about:



Quiroga Law Office all rights reserved | Spokane Personal Injury Attorney



| Home | Personal Injury | Attorneys and Staff | Property Law | Divorce | Site Policies | Free Newsletter | Moses Lake Office |Calculate Pain and Suffering | Our Blog | Sitemap |
Directions | Contact us



Hector Quiroga @
Quiroga Law Office, PLLC | Spokane Attorneys | (509) 927 3840
505 N. Argonne Rd., Suite B-109, Spokane Valley, WA 99212